Reflecting on 2016, it's been a fantastic year at Retail Assist. Check out a few of our annual highlights: from customer news, to innovative events, we've enjoyed supporting our customers' successful omnichannel retail and hospitality operations, across the globe, 24 x 7 x 365. If you're interested in any of the below highlights and want to know more, just get in touch via marketing@retail-assist.co.uk, to see how we could support you.
January
As with the start of every year, in January comes our annual trip to The National Retail Federation's BIG Show and Expo (NRF) in New York. In 2016, we identified top 5 technology trends in vlogs live from the Expo Hall, which you can view on our YouTube channel and below.
So, did we predict it correctly? We thought the top 5 realistic technologies at NRF 16 were Cognitive Computing, Virtual Reality, Wearables, RFID and Changing Room Tech. Virtual reality has definitely become more mainstream with the introduction of affordable gaming headsets from Sony just in time for Christmas. RFID and smart fitting rooms were showcased in a real, integrated retail setting at our retail technology pop-up, Nexpo, which you can read about in the September round-up below. We can't wait to see what NRF 17 holds! If you're going to NRF and would like to meet up whilst in New York, please get in touch via our NRF page here.
March
Karen Millen is just one of our customers benefiting from smart stock management technology in-store. We went to their Covent Garden store to capture the benefits of using our Merret Tablet Inventory solution in action, which you can view on Youtube here.
The flexibility the solution gives to store staff is invaluable. Without being constrained by fixed terminals or outdated hand held devices, still able to walk the shop floor and interact with customers, store staff can do the following through Merret Tablet Inventory, as mentioned in the video:
Process Inter branch transfers (create, send and receive)
Receive stock from the warehouse
Progress write on / off transaction
Undertake a stock-take
Carrying out these processes in response to real-time sales data, Merret allows effective movement of stock that is 100% visible and accurate, helping maximise stock availability by placing it where it is needed most. In this way, more profitable business decisions are made and actioned. Retailers can then fulfil more orders, and sell more stock at full price. You can read more about the solution on its dedicated webpage here.
April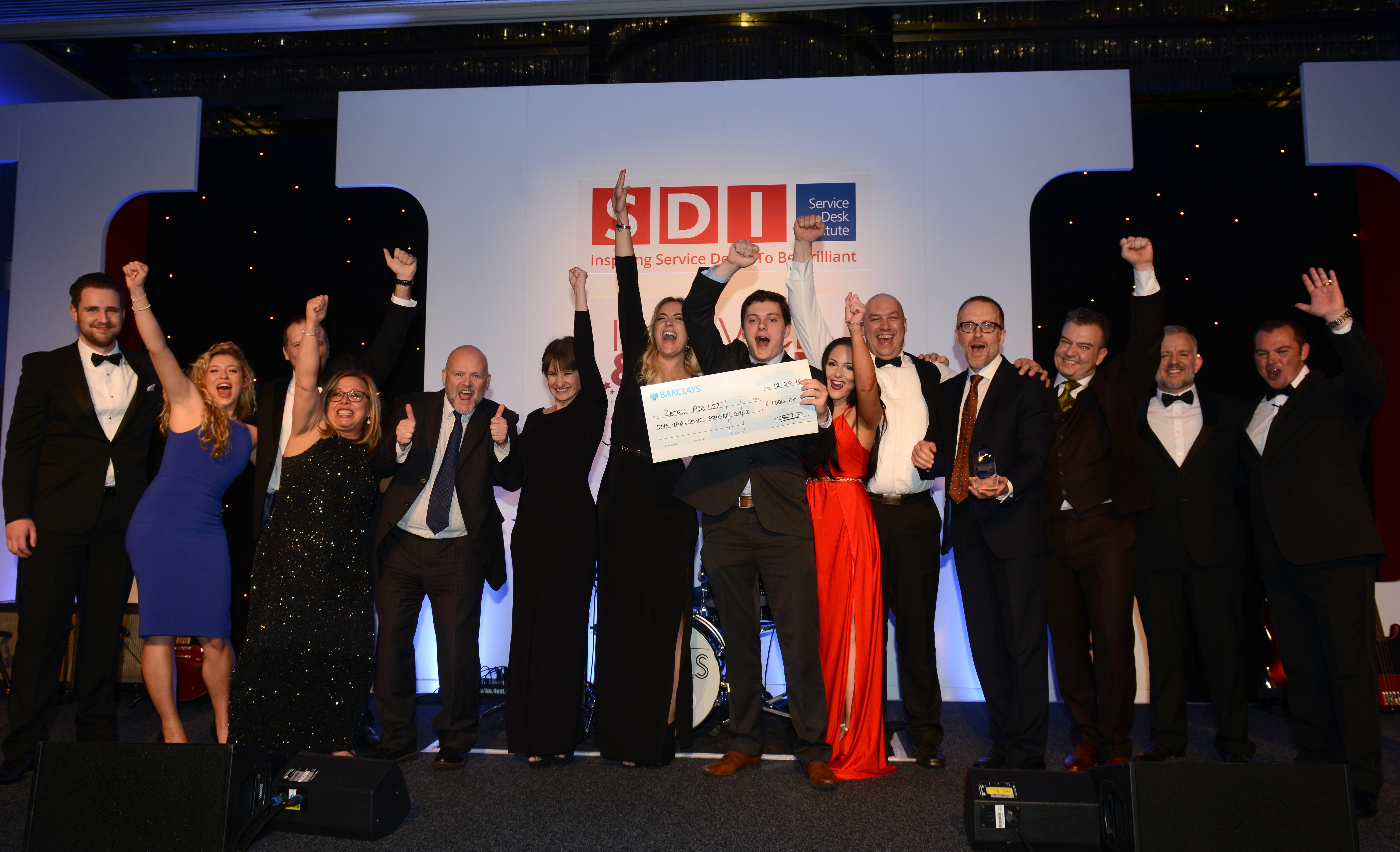 It's all about our Awards win of the year at the SDI Institute's IT Service and Support Awards, where Retail Assist's Help Desk won the global Best Managed Service Desk Award! This was a well-deserved recognition for our 24x7x365 IT Help Desk, which sits at the heart of Retail Assist to ensure our customers in retail, hospitality and leisure can trade with minimal disruption thanks to greater IT systems uptime.
The SDI's annual Awards identify the excellence of outstanding service desk teams and individuals, and celebrates their success. After reaching the Final 3 last year, Retail Assist was keen to re-enter with a host of fresh innovations to its service desk provision. Behind the glitz of the Award night, it was a tough process. We started out with a written application, detailing how we embrace best practice processes to raise the quality of service delivery, how we engage with our customers to create an inspiring and engaging service experience, how we have empowered and invested in the team to be inspired, take action and be better together, and how we shine by demonstrating and delivering exceptional business value.
As a forward thinking business, invested in the quality of our service delivery, we would highly recommend entering the SDI Awards. The awards process really helped us to identify our key areas for development, part of our continuous improvement process that is embedded in our team's DNA. Read our Winners Q and A on the SDI site here.
June
We really enjoyed working with Oasis and Warehouse to support the replatform of their ecommerce solution onto Demandware earlier this year. By partnering with Javelin Group, Demandware and Retail Assist to manage the successful migration of both sites, Oasis and Warehouse have transformed their digital offering to deliver next generation ecommerce sites, each uniquely supporting an ongoing omni-channel customer experience strategy.
The new sites offer customer generated content, such as a "Loved Right Now" function displaying a live feed of items bought across the country, as well as clearer delivery options and a sleek design.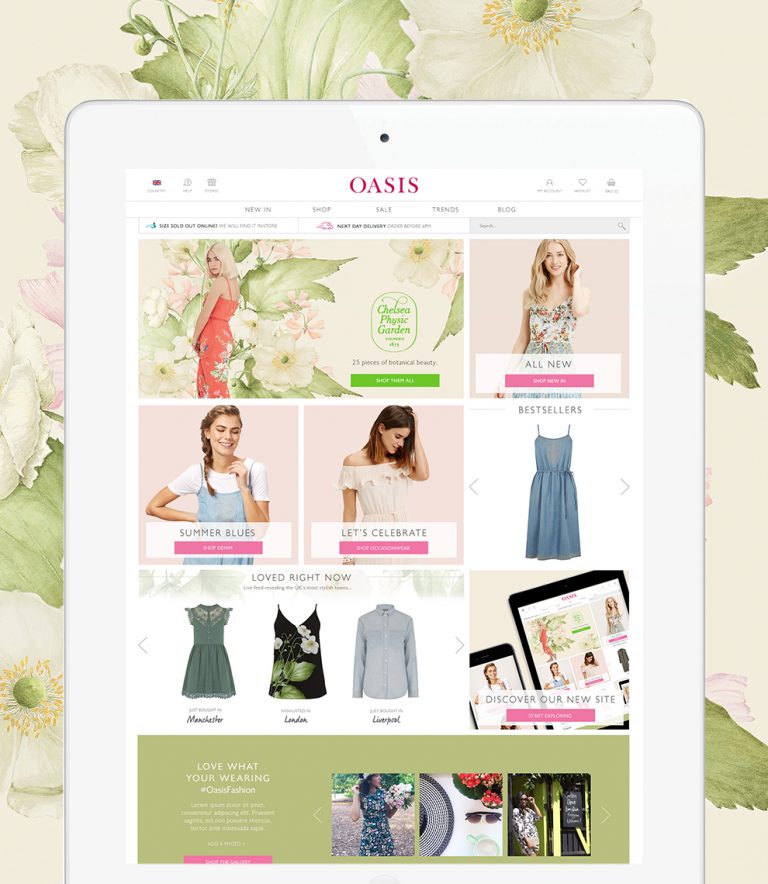 Website replatforms are just one of the many project worked on by our Project Management team – find out what else they've been working on in our retail project management blog.
July
In Summer we announced our latest Merret project news with long term Retail Assist customer, Harvey Nichols, who had reaped the benefits of a Merret upgrade project. The software upgrade involved Merret being moved onto a cloud based infrastructure, which facilitated a higher availability of the solution, making the supply chain structure much more resilient and dependable. The project was fully managed end-to-end by Retail Assist's in-house project managers.
Fatima Zada, Director of Technology and Innovation at Harvey Nichols, said: "The Merret upgrade provides much more in terms of scalability, as our international growth trajectory and ecommerce offer goes from strength to strength. Retail Assist facilitated our journey into omnichannel over 10 years ago, and the recent project has created a solid foundation for our growth vision going forward."
Harvey Nichols is now experiencing the business benefits of a package solution, one that has moved from a bespoke, localised system to a fully supportable version. The brand is now on our roadmap for future developments, meaning they will always benefit from latest Merret innovations to provide a top quality customer experience. Harvey Nichols has also invested in smart tablet technology with Retail Assist's in-store inventory solution, Merret Tablet Inventory.
August
Retail Assist in the news for a fantastic announcement of record financial results.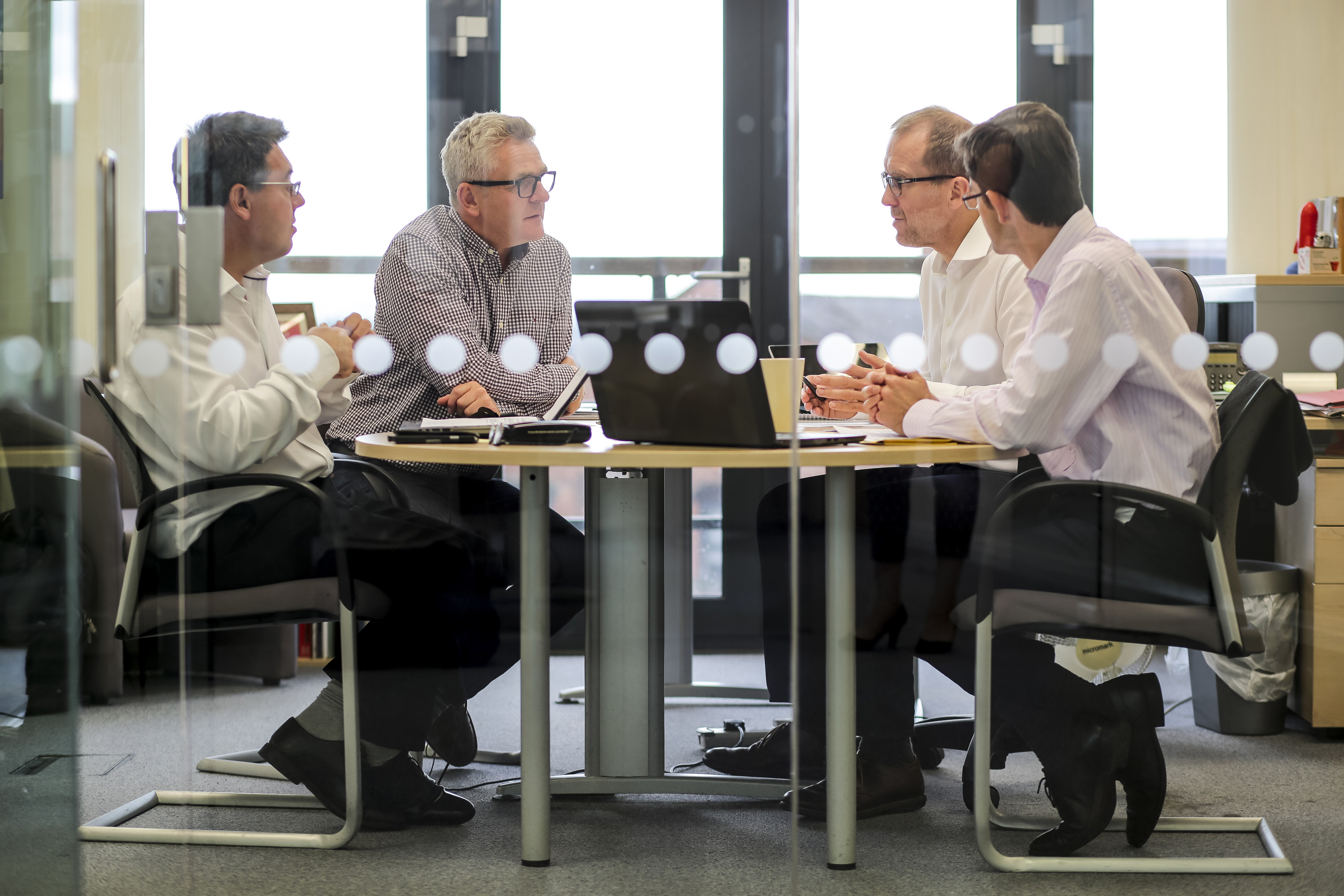 Turnover in our financial year 2015-16 leapt more than 10 per cent to £15m, with increasing numbers of retail and hospitality clients turning to our technology and services to help deliver sales growth and high-quality customer experience. Retail Assist's turnover has risen by nearly 50 per cent in the space of only three years. Our Chief Finance Officer Matthew Proudlove says he expects growth to continue as customers look for centralised support during a period when technological transformation is driving omnichannel sales.
September


September saw our retail technology pop-up store come to life! Nexpo opened its doors for one week in Hoxton, London, in partnership with our customer Karen Millen. We welcomed over 100 retailers, technology enthusiasts, journalists and bloggers through the doors for an experiential tour of the Store of the Future, showcasing real, affordable and fully integrated retail technology solutions from Retail Assist and various partners.
Testimonials included this comment, which we feel summed up the reason for the event:
"The short, sharp tour was impressive and, for me, with experience in such events for large monolithic software suppliers, refreshingly relevant for retailers. Nexpo demonstrated how Karen Millen seeks to utilise a mixture of flexible technology and discrete applications to provide stunning service to its customers.  From the number of retailers present over the remaining five sessions, and those I spoke with afterwards, the relevance of these disintermediated applications, flexibly combined to meet different retailers' needs is appreciated.
Hats off to Retail Assist – a bold move which should see some good return for an innovative organisation."
Our Nexpo videos are all available to watch on our YouTube channel and within our Nexpo round-up blog here.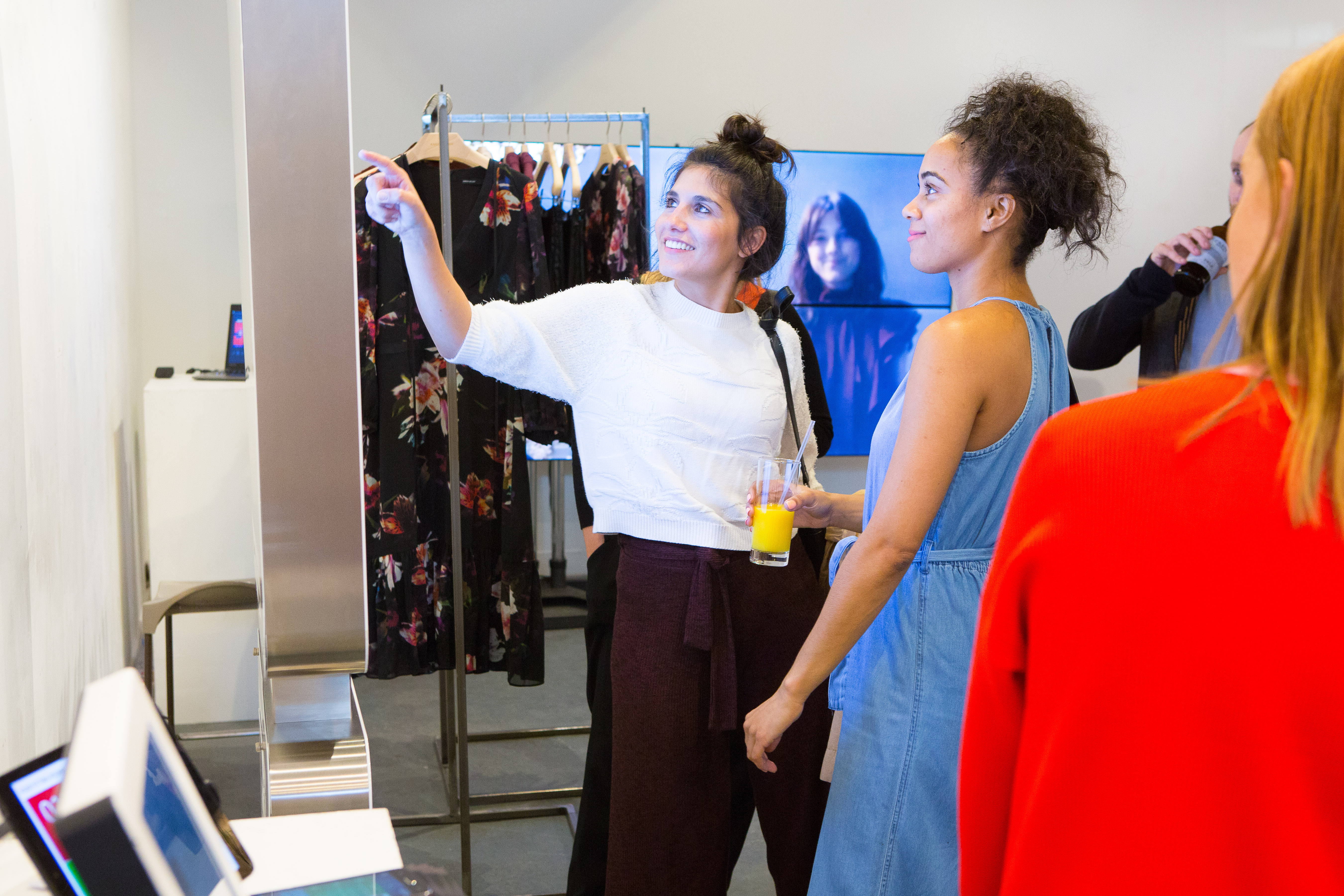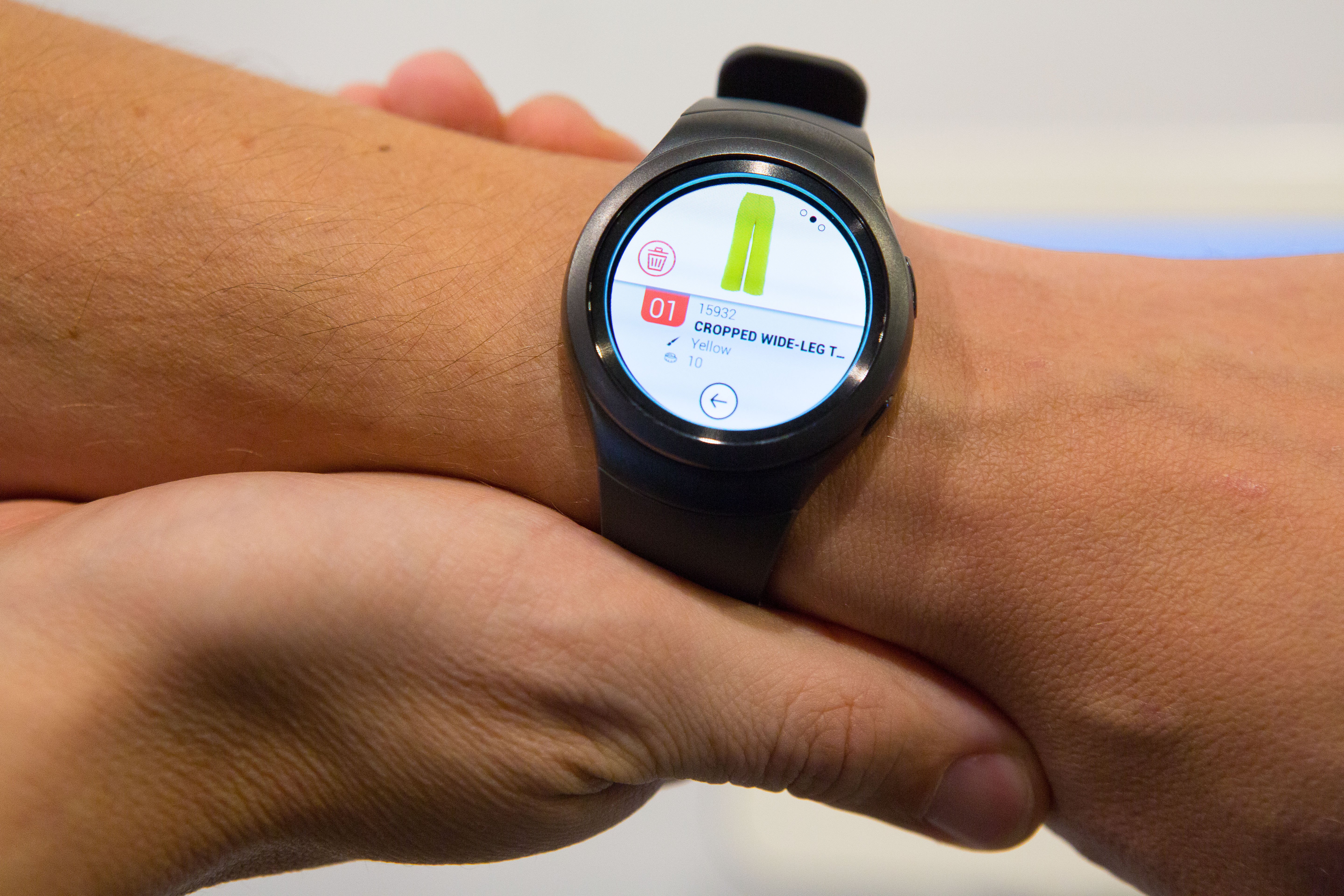 November
Looking for new technology before their key trading period, we supported Mint Velvet to undertake a site wide POS replacement and hardware refresh in Autumn. The new hardware was also migrated onto Mint Velvet's central IT domain, to improve communications and administration between Head Office, and between stores. Retail Assist's retail Project Management team completed a hardware selection process, till configuration and out of hours roll-out, with ongoing support being provided by their award-winning IT Help Desk.
In addition, Mint Velvet's Regional Operations Manager and Store Managers were recently invited to Head Office for a practical training and feedback session on the new Infinity POS system.
Mint Velvet's Regional Operations Manager, Nicola Soar, commented: "The training day really emphasised the proactive nature of Retail Assist's unique support model. With any new in-store technology, being able to continue a two-way information stream is essential for our Store Managers to make the most out of their new kit".

December
That brings us to December, and for retailers, that means one thing – Christmas! In order to thank our customers for their continued support this year, we've made a short Christmas video, which you can view on YouTube here.
Instead of sending Christmas cards, we will be making donations to our chosen charity retailTRUST, fundraising through our annual Christmas raffle and fuddle day, so thanks to everyone who participated this year.

From all at Retail Assist, we wish you a very Merry Christmas, and all the best for a great 2017. Thank you.