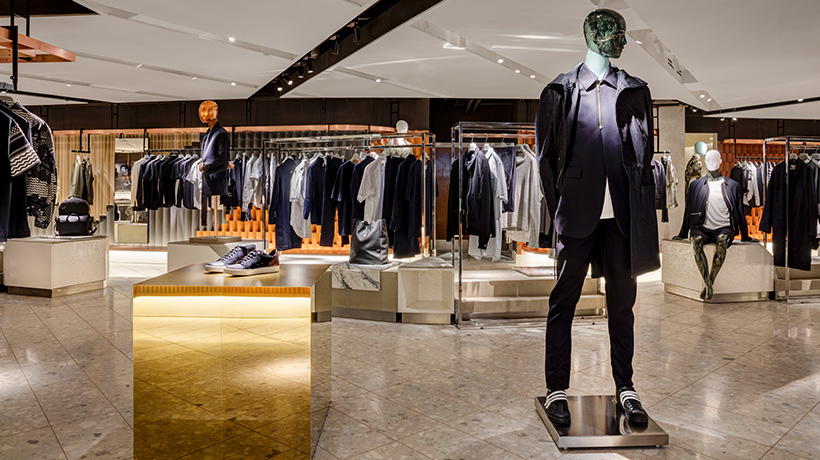 Harvey Nichols, the world's leading luxury retailer, has upgraded their supply chain technology to the latest version of Merret, the end-to-end omnichannel solution developed by Retail Assist. Retailing in an omnichannel world, Harvey Nichols required 24×7 availability of stock across all of its channels, to fully support the relaunch of its website.
The software upgrade involved Merret being moved onto a cloud based infrastructure, which facilitated a higher availability of the solution, making the supply chain structure much more resilient and dependable. Harvey Nichols can now retail in real-time, as they experience consumer demand around the clock.
The upgrade contract with Retail Assist builds upon an existing relationship with Harvey Nichols, which began in 2004. The project was fully managed end-to-end by Retail Assist's in-house project managers.
Fatima Zada, Director of Technology and Innovation at Harvey Nichols, said: "The Merret upgrade provides much more in terms of scalability, as our international growth trajectory and ecommerce offer goes from strength to strength. Retail Assist facilitated our journey into omnichannel over 10 years ago, and the recent project has created a solid foundation for our growth vision going forward."
Nigel Illingworth, Global Strategy Director at Retail Assist, oversaw the project closely from an operational level: "Harvey Nichols is now experiencing the business benefits of a package solution, one that has moved from a bespoke, localised system to a fully supportable version. The brand is now on our roadmap for future developments, meaning they will always benefit from latest Merret innovations to provide a top quality customer experience."
Dan Smith, CEO of Retail Assist, commented on the successful project completion: "With a global reputation for luxury lifestyle retail, Harvey Nichols needed to make their omnichannel proposition as strong as their brand heritage. We are pleased to see our longstanding relationship with Harvey Nichols develop further, providing them with cutting edge retail technology 12 years after they originally started working with us. The Merret upgrade is testimony to the confidence that the business has in our people and products."
Harvey Nichols has also invested in smart tablet technology with Retail Assist's in-store inventory solution, Merret Tablet Inventory. Facilitating a more transparent and comprehensive stock view, and therefore enabling order fulfilment in-store via the most efficient and cost effective channel, the solution maximises the sell-through of full price stock.
Retail Assist's new Merret support functions, such as the App Academy, an online training and user support portal, are also now readily available to educate Harvey Nichols on best omnichannel practice. This can result in greater operational efficiency of their retail business processes, maximising profitability.
Keep an eye out for more retail technology news from Retail Assist.