The leaves are falling, it's definitely 'wear a jacket' weather and people are already moaning about seeing festive fare in the shops. Yes, it's October, but is there ever a bad time to hear a Christmas song? I think not. (As a dedicated Christmas-lover, I've been known to play the odd festive tune in the summer. Haters, don't @ me.)
However, whilst some people might argue that Christmas starts earlier every year, there's one thing you can never start too early – getting your systems ready for peak trading. Whether your busy trading period is Black Friday, the run up to Christmas or perhaps the post-Christmas sales, the prospect that all of your retail tech is in top condition is paramount for a thriving, positive in-store customer experience.
Not sure where to start? Don't worry – we've got your back. Here's our peak trading checklist so you can check off what's naughty or nice before Santa even gets to town.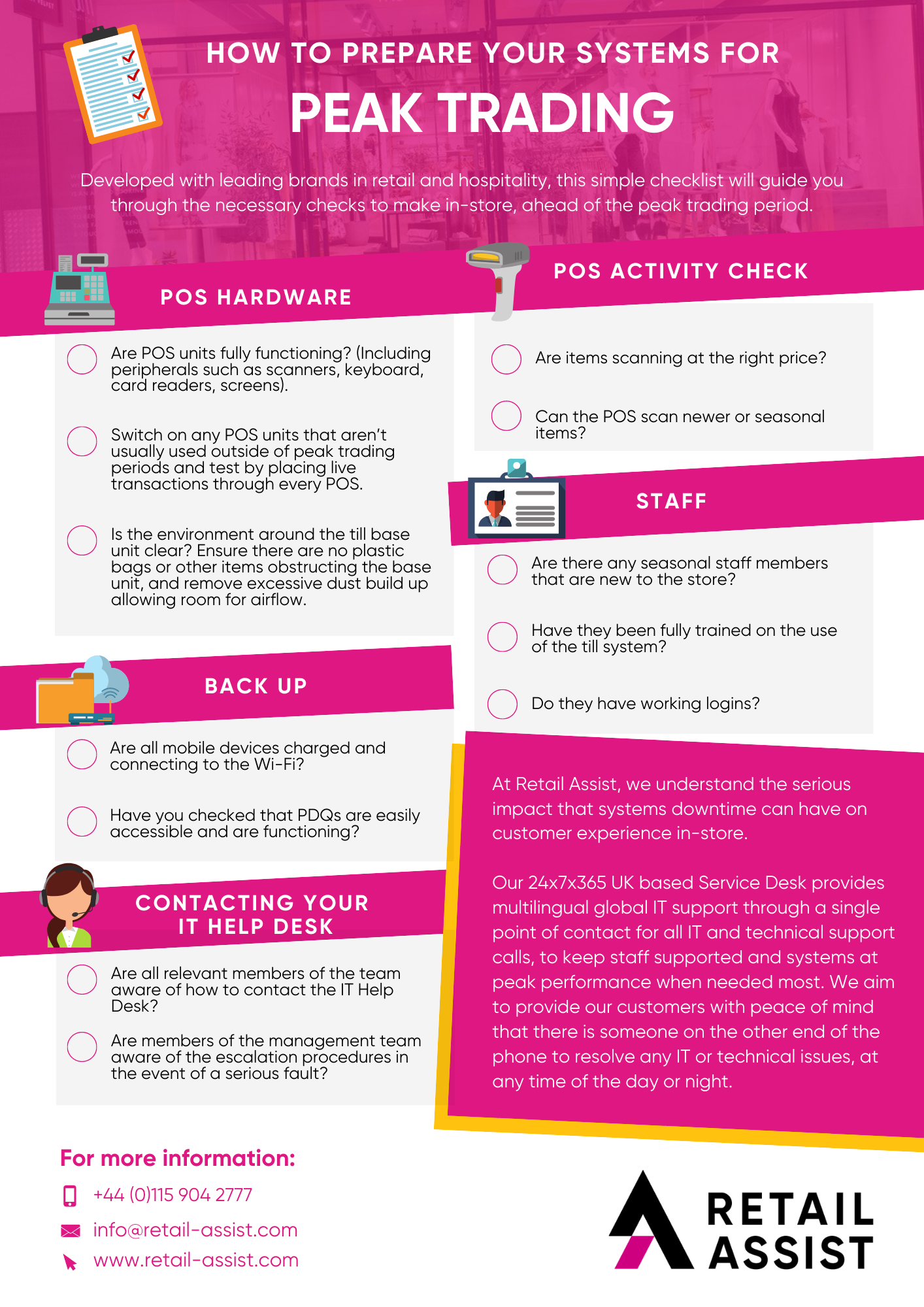 Want to hear how our award-winning Help Desk can support your stores over the festive season? Click here or get in touch at info@retail-assist.co.uk.