ASOS: tech pioneer
Last week, ASOS launched visual search capabilities within its app. The move is a no-brainer for ASOS – 80% its UK web traffic comes from mobile devices. Currently available in the UK for iOS users, the app will be rolled out for Android, and internationally, in due course.
Renowned for its investment in technology, ASOS is paving the way for a fashion-forward, customer centric way of searching for products. So, how does visual search work?
The technology ASOS has developed matches items in photos with products directly from the ASOS catalogue. As the picture below shows, when uploading a photo to the app, it then displays instantly shoppable search results of visually similar, or complementary products.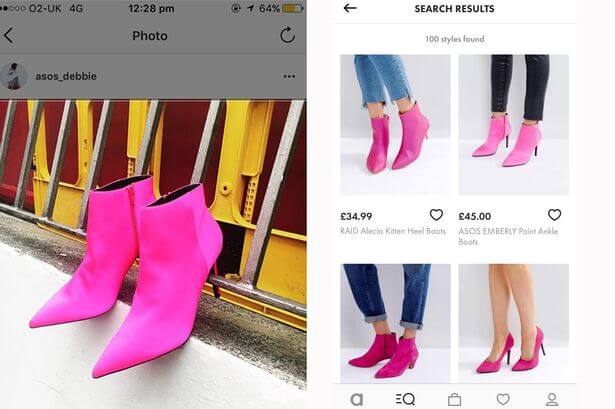 Their Head of Product & UX explains, "if you're not quite sure what you want, or you've seen something that's inspired you, visual search is designed to kick-start that discovery… It's about getting as close as possible to giving you something that is visually similar."
Who are you wearing?
The capability taps into ASOS target market – the tech savvy millennial – with absolute precision. The technology powers the social trend of "social media stalking", be it strangers, celebrities, or influencers, by enabling the user to "get their look" without difficulty.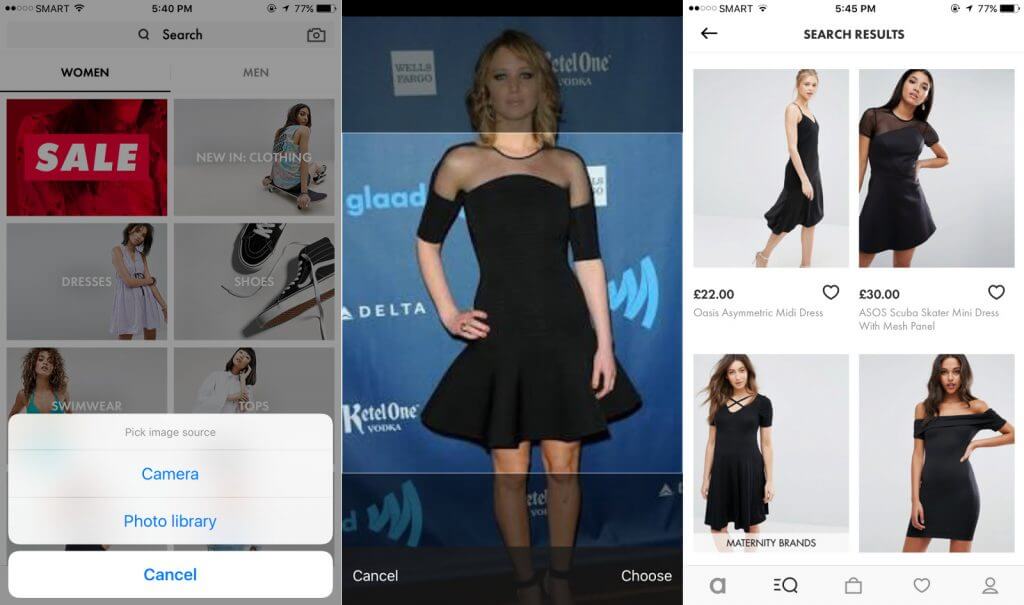 It's also instantaneous, removing the pain of scrolling through pages and pages of products. The most impressive feature is the tool's ability to search the sheer amount of inventory held by ASOS. Given that it adds about 5,000 products every week, it certainly comes as a relief for the customer.
Fashion inspiration can strike at any time – a stranger's outfit on a bus, a post on Instagram, an advert on a Tube – and ASOS has recognised this.
"Now, with just a couple of taps of their mobile device, ASOS customers can capture that fleeting moment and instantly search our 85,000 product lines to find the item that's inspired them – or similar – at just the right time." explains Andy Berks, digital product director at ASOS.
It's fast fashion in a nutshell.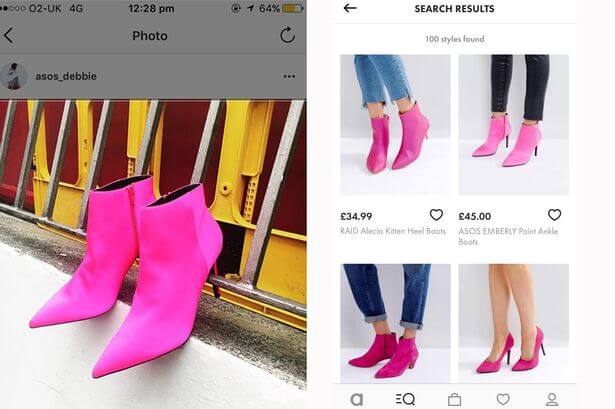 Voice vs visual
There have been many articles predicting voice search as the next big thing for retail.  However, as commented before in our blog, we haven't been convinced that voice search fits the bill for fashion retail.
The ability to instantly order groceries or household basics is the most obvious use for voice-enabled retail. But in fashion retail, there is enjoyment to be had in browsing choices.
Would you really ask your Amazon Alexa to order a black dress for an upcoming party in the same way you would a pint of milk?
Of course, ASOS' target market wouldn't.
That's why visual search has paved a new way for using the technology as a simplifier for ordering in fashion retail. Less steps from the initial inspiration to completing the purchase is a win-win for the retailer and customer alike.
For more retail technology insights, download our new whitepaper – What is Omnichannel Retailing? – available as a free PDF.