The last 18 months have accelerated digital trends for retailers, forced consumers into new habits and have rapidly created new norms. So, last week at Draper's digital festival, it was refreshing to reunite with retailers and look forward to what a post-Covid world entails and how to capitalise on the opportunities it presents.
Here are our top takeaways from the day:
Data comes first with The Very Group's tech acceleration strategy
Steve Pimblett, Chief Data Officer at The Very Group, explored why a data-first approach is crucial to scaling e-commerce operations and how to make use of big data across the business.
To successfully segment and personalise experiences across 169,000 SKUs for their audience of over 4 million, Very use is a data strategy that is underpinned by trust. The data collected from all verticals across the organisation provides insight through machine learning and artificial intelligence, empowering employees with actionable information that informs forecasting in terms of which products will go to which customers and via which supply chains.
Leveraging data in this way allows them to create productised data sets, making dialogue throughout the organisation easier, and means that data flows around the single view of a customer. This ensures products are matched to customers perfectly, and are available in the perfect channels, personalised with perfect content.
Putting technology and data at the heart of your organisation through a data-driven strategy not only builds value for customers, but ensures fluidity across the different areas of the organisation, allowing visibility of the single customer view.
 Driving footfall post-Covid with Frasers Group
If you walk down the high street of any town in the UK, it's very likely you'll walk past not just one, but multiple stores owned by Frasers Group. Whereas most retailers have experienced store closures in the last 18 months, the success of Flannels is undeniable. So how are they bridging their online offering to attract in-store customers?
As a group, their range of acquisitions has allowed them to offer a range of in-store experiences that are different across all their estates. No store is the same and every store covers a range of price points, attracting a variety of customers who all desire an in-store experience after the last year.
Premium growth has been driven by 18-24 year olds in 2021, and as David Al-Mudallal, COO at Frasers explained, this demographic tend to use online channels to do their research when buying higher price fashion. This results in high in-store conversions in Flannels as consumers will come into stores with high purchase intent. They're also able to target a wider range of this demographic as their stores are positioned regionally, making them more accessible and serving the premium demand in these areas, where luxury flagships are unheard of.
Flannels have also taken fulfilment options to the next level. To drive in-store footfall, alongside click and collect, they also offer a 'style and collect' service. This allows shoppers to have their purchases delivered to store, where they can try them all on with a personal shopper and decide which items to walk away with. This not only reduces return rate but creates an opportunity for up-selling and cross-selling, increasing average transaction value. A luxury personalised experience is yet to be matched by e-commerce but Flannels have nailed it with their omnichannel offering.
Their success lies in their point of difference on the high street, and when matched against competitors, one obvious distinction is the size of Flannels stores. Department stores host floors and floors of curated collections from a wide variety of brands, but it's too much for a Gen-Zer with an 8 second attention span to browse. Flannels' smaller stores means they've changed how they use space, with their focus on offering an interactive experience with tight product lines, instead of a sea of premium brands. This increases the use of functions such as click and collect and with mobile POS implemented across the store as, they're giving consumers more than one reason to complete their transactions in-store.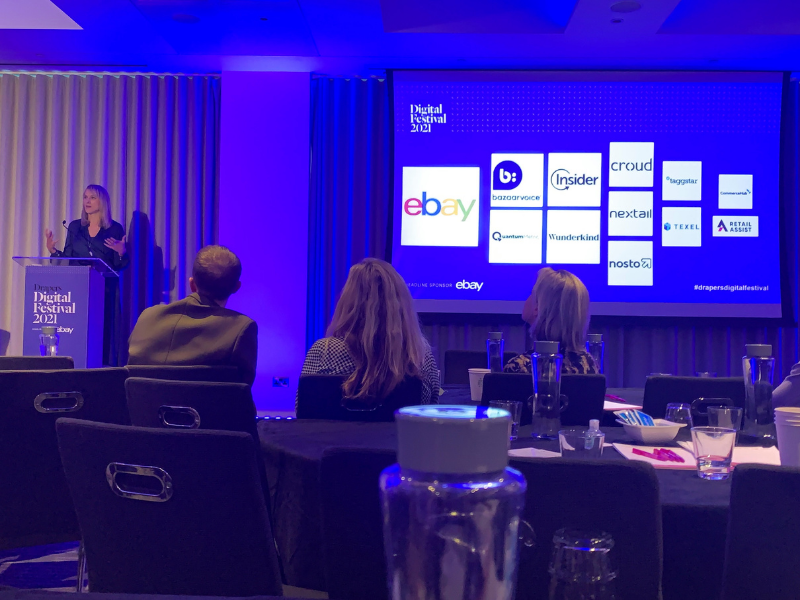 Using online marketplaces to scale brands
In a panel discussion with Will Charnley, Chief Sales Officer at Seasalt, Emma Watkinson, Co-Founder and CEO at Silkfred, Tom Beverly, Co-Founder and CEO at Fy! and Kirsty Keoghan, Senior Director of UK Trading at eBay, the retailers all discussed the future of online marketplaces.
When looking at the opportunities presented by reaching consumers through online marketplaces, Seasalt see the opportunity to add to their brand. Seasalt recently launched a limited collection through M&S with the aim of increasing brand awareness. The collection looks to give relevant consumers a taste of the Seasalt brand, introducing them to a limited product range, driving consumers to their direct channels.
Will Charnley commented that it's important for brands to only offer a selective and curated range through marketplace channels, which are chosen carefully based on their resonance with the retail brand's demographic. Like Flannels, Seasalt are avoiding being one in a sea of brands, showing that a data-driven and targeted approach to location and availability is beneficial for both the brand and the retailer.
As a marketplace offering, Silkfred differentiate themselves as a platform that collaborates with brands, offering them the infrastructure to scale up, whereas major platforms offer a self-service platform with little human partnership. With 900 brands available through Silkfred's marketplace, they will be able to scale their business over the next two years without adding a single brand more. This is because they assist their carefully selected brands in achieving growth via the Silkfred platform.
Silkfred also carry out intense quality control to guarantee the success of all the brands on their platform, this involves mystery shopping the brands and looking through returns data and reviews from customer. This ensures the product offering is matched to the demographic of Silkfred shoppers, using data to improve decisions made when choosing what to sell on the platform.
The future of online marketplaces hangs in the success of a selective and targeted approach, retailers don't have to be accessible on every platform to increase brand visibility and awareness. A curated approach will be sure to stand out from competitors and drive customers to direct channels, increasing the lifetime value of customers for both the brand and the marketplace.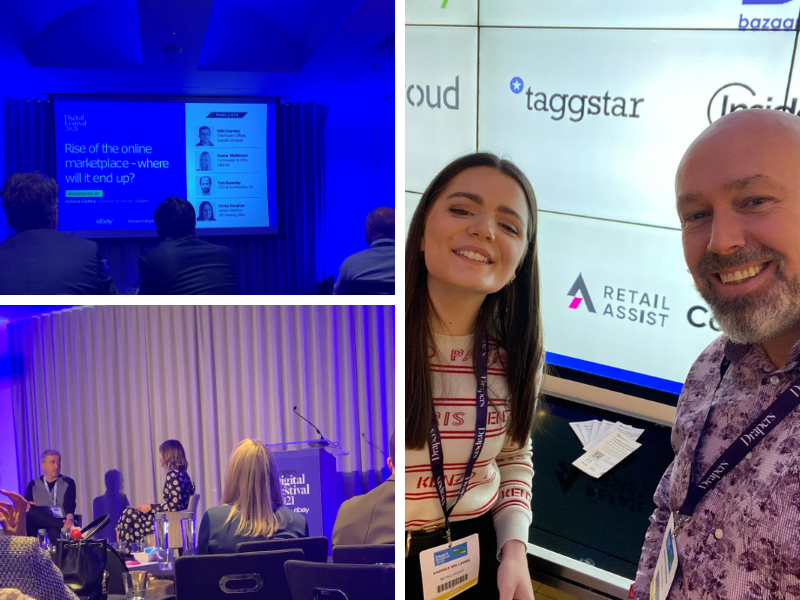 What we have learned from retailers is that increasing conversions should be a data driven strategy, so that the correct demographic is targeted with the correct product, offering them a personalised experience whether that's in-store or online. Although it's not a particularly new revelation, it's clear that abundant data has been used to respond immediately, rather than driving future decisions. It's not just about scaling your operations so you can recover, it's about scaling your operations so you have the flexibility to meet the needs of the next generation, who are shaping retail's transformation.