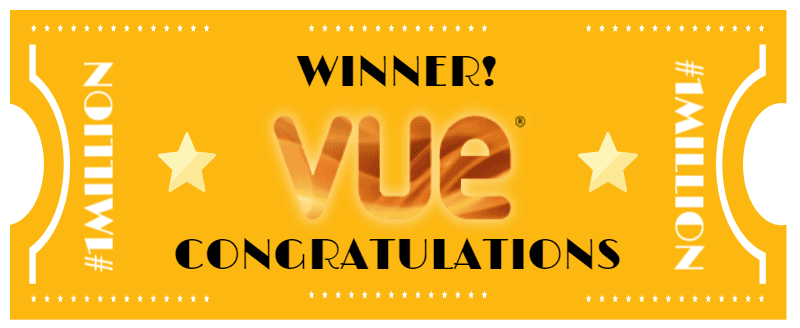 As you may have read in our latest Retail Assist news piece, we've just marked a very special 'million milestone' as a business.
Late last week, out-of-hours at around 9pm, our IT Help Desk received its MILLIONTH call – our very own Golden Ticket. Vue Cinemas was the customer that made call number 1,000,000, the international cinema chain we've been supporting since 2009.
The significance of the call is a testament to how we've developed since the company's inception in 1999. From 1 IT support call to 1 million, the Help Desk is integral to the Managed Services we provide.
Supporting brands across the world, our service desk provision is truly international; not only are our call analysts multilingual, providing support in 7 languages, but our 24x7x365 cover means time differences and out-of-hours trading are never a problem for the retailers and hospitality operators we work with.
As a thank you to the Retail Assist teams that work 24×7 to support our customers trading in an omnichannel world, powering customer engagement anytime, anywhere, we're having a company-wide Golden Ticket event.
We'll be sending each one of our employees a special chocolate delivery, and a lucky person from each of our UK offices, in Nottingham, Northampton, London and Stanton Harcourt, will be the winner of an RA Golden Ticket! Look out for these winners on our Twitter page this week, using the hashtag #GoldenTicket.
At Retail Assist, we strongly believe that Our People are our most valuable asset. Next week, our 'million milestone' blog will focus on some of the people who have contributed to the Help Desk's growth and development since we began, allowing us to achieve our Golden 1 millionth call ticket.
The Help Desk is the talent pool of our organisation; strongly believing in personal development and internal opportunity, some of our longest serving members began at Retail Assist working on the Help Desk. In fact, the call analyst that took the millionth call is one of them.
Find out more next week, and here's to the next million!