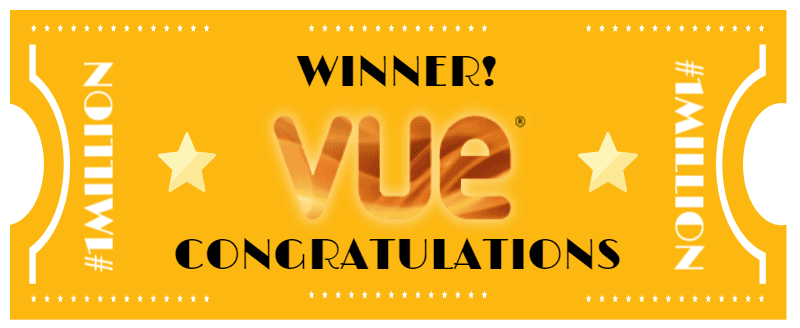 It's a milestone moment for Retail Assist, as last night, our Help Desk received its one millionth call ticket – a very special call which we refer to as the 'Golden Ticket'!
Our Help Desk takes IT support calls 24 x 7 from an impressive customer base of well-known retail brands, hospitality operators, and other business sectors, from across the globe; such as Cath Kidston, Karen Millen, World Duty Free Group and Vue Cinemas. On average, around 600 daily calls are taken by our expert multilingual call analysts, who log and resolve all of their IT and technical incidents.
The millionth call came out-of-hours from Vue Cinemas, at their Westfield London site. Vue is an international cinema chain, supported by Retail Assist's Help Desk since 2009. The Help Desk provides Vue Cinemas with a single point of contact 24 hours a day, 7 days a week, for all IT support calls covering facilities management and technology, and 1st line support and incident management.
Dave Wilson, Head of Technical Services at Vue Cinemas, was delighted to hear the news that Vue had contributed to the achievement. He commented: "It's a great landmark for Retail Assist and amazing to think that 1,000,000 conversations have taken place in helping all of their clients. Congratulations and here's to the next million!"
Vue's Westfield cinema is the UK's biggest and most technologically advanced, fully digital, 17 screen multiplex cinema, and Help Desk support from Retail Assist ensures its critical systems are fully supported 24 x 7 x 365, for optimum business performance at all times.
Anthony Collings, Help Desk Manager, added: "We'd been expecting the millionth call this week, and it created a real buzz in the team as we approached the mark. It struck me that the call could have been at any time of day, and from any place in the world. It could have come from as far as America, from one of the retailers we support in mainland Europe, or even down the road in Nottingham City Centre. The geographical scope that the Help Desk covers, all from our UK base, is quite something."
Congratulations to the teams who work 24 x 7 to ensure our Help Desk customers around the globe can trade any time, with confidence in their IT systems, through expert incident resolution and first class multilingual communication.