Retail Assist has supported Vue Entertainment since 2009, helping drive incident volumes down with their specialist IT Help Desk support services. 

BACKGROUND
In recent years, Vue Entertainment has seen significant growth in the UK and internationally. With the acquisitions of Apollo Cinemas UK, CinemaxX in Germany, Multikino in Poland and, most recently, Space Cinemas, Vue now operates across nine territories including the UK, Germany, Ireland, Denmark, Poland, Italy, Latvia, Lithuania and Taiwan.
With a rapidly expanding cinema estate and IT infrastructure, and therefore an increased business reliance on IT, Vue identified a critical need for a more streamlined support services network. With all technical issues, Vue needed one service desk to own all calls, and one number for staff to call. As well as greater consistency of business systems support, Vue wanted to optimise its cost-effectiveness.
As such, they turned to retail technology specialist Retail Assist, to provide IT support across its 83-strong UK cinema estate, as well as international locations.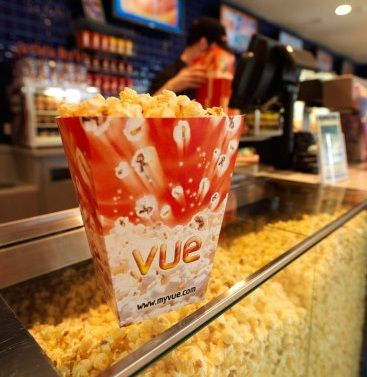 RETAIL ASSIST'S HELP DESK
Retail Assist's Help Desk provides a single point of contact 24 hours a day, 7 days a week for all business support calls covering facilities management and technology. Customers benefit from a team of highly trained experts who have over 15 years' worth of experience, ISO 20000 procedures, and multiple language support.
PROCESS
Retail Assist took on responsibility for the management of user support, and technical service management, in Vue's Head Office and across the entire cinema estate in 2009. Delivery of IT Help Desk support services was enlisted between 9am and 12am, 364 days a year, covering 1st line support and incident management. The single point of contact for problem resolution was key for clarity across the business and speeding up resolution time.
Roland Jones, Vue Entertainment's Executive Director of Technical Services comments, "Vue Entertainment's growth over the last few years has in turn increased the scale of our IT infrastructure, and Retail Assist is the ideal partner to support our growth and maintain high standards as we move into new territories internationally. We have always been impressed by the high quality technical service provided by Retail Assist, together with their professionalism, knowledge and commitment to supporting delivery of our brand experience."
With future growth plans for the store estate already in play, the scalability of Retail Assist's Help Desk service allowed it to adapt to Vue's growing business needs.
PROJECT COMPLETION
Retail Assist has helped Vue to drive incident volumes down, work seamlessly with internal IT and business teams and has also worked to educate on best and responsible practices. Because Vue Entertainment was so impressed with the Help Desk service, in 2014 they were contracted for a further 5 years.
Dave Wilson, Head of Technical Services at Vue, says "We continue to use Retail Assist because of their flexibility and willingness to always go that extra mile, which has always struck with me. It's never a no, it's always a yes, and nothing is ever too much trouble. They consistently deliver and rarely do they fail to meet any of the measured SLA's."
Dan Smith, CEO, Managed Services at Retail Assist says: "We are delighted that Vue Entertainment entrusts Retail Assist to provide them with comprehensive IT support services, and it adds to our increasing levels of activity within the retail leisure sector. Like their high street counterparts, leisure sector businesses like Vue need a robust and responsive IT support service in place to ensure that for every market, time or location, the technology is always in place to help them meet their customer needs."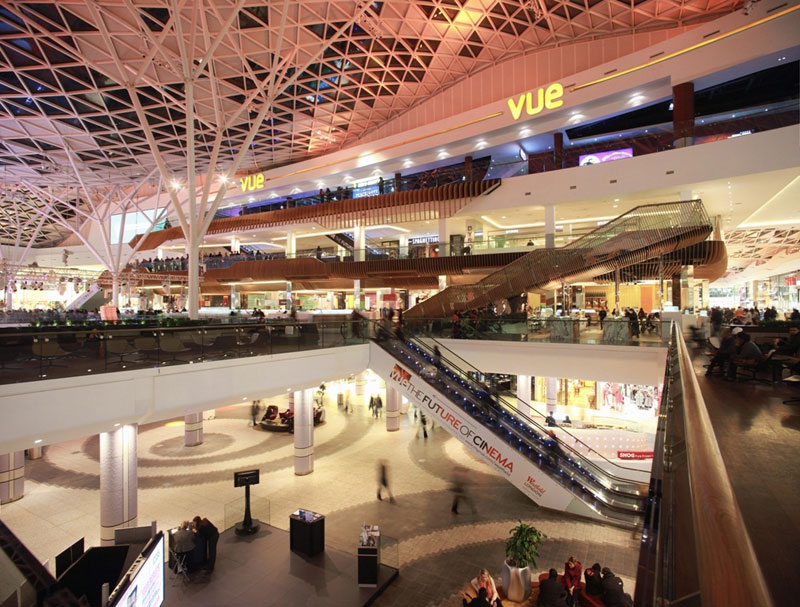 To request the above in Case Study format, visit Vue's customer page.