It's just over 2 weeks until Nexpo, our exclusive pop-up store event at Hoxton Arches in Shoreditch, London.
Over 3 days, Wednesday 21st September – Friday 23rd September 2016, Nexpo will take retailers on an enhanced customer journey experience, exploring how realistic, affordable and easily deployable technology can be seamlessly integrated into a real store estate.
Retail Assist is collaborating with British fashion retailer Karen Millen for the Nexpo pop-up event, in order to reflect a real store environment and demonstrate exactly how smart technology can work in-store. The pop-up store will be fitted out to resemble a Karen Millen store, with brand new Karen Millen Autumn/Winter 2016 products. The technology within the Nexpo experience will be provided by a number of retail IT support partners including Adyen, Catalyst, DB Pixelhouse, Enactor, Inovretail, Vista and Vodat.
Take a look at the infographic below to get a glimpse of what the Nexpo journey will be like: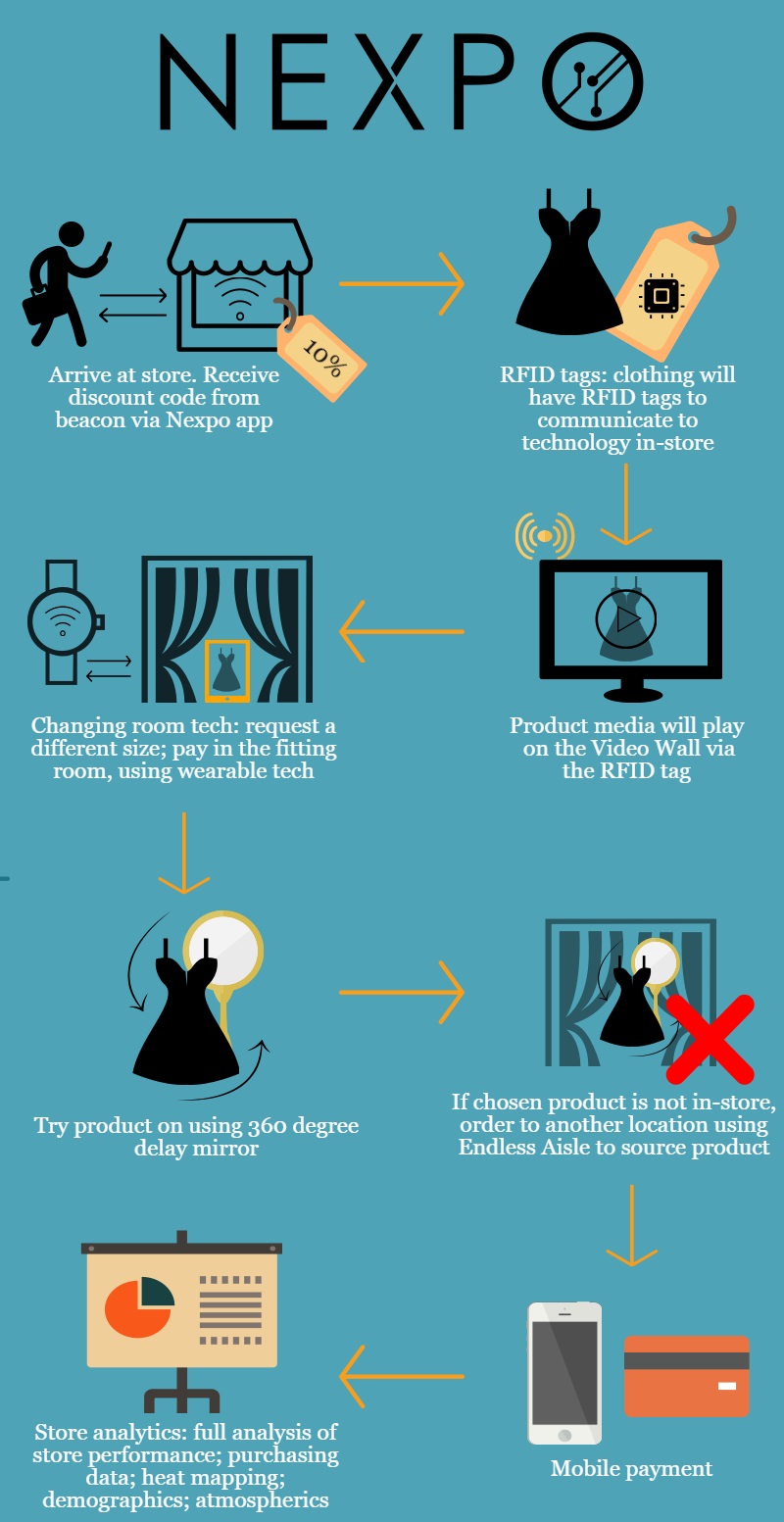 So-called "Stores of the Future" often aim to create a big buzz, but the technology featured is often too expensive to deploy or too gimmicky.
As retail experts, our aim for Nexpo is to identify real issues that retailers of today face in-store. We want to demonstrate realistic and affordable solutions which will benefit the customer. Each 45 minute Nexpo tour will explore all the technology featured above and more, with opportunity to ask questions and network with like-minded retailers. You can even purchase Karen Millen Autumn/Winter 2016 products at the event!
There are limited tour spaces left, so register your details online now to secure your space for Nexpo. After the tour we will invite you to join us for networking drinks and canapes.