We've all been there. You've got five minutes before an important meeting, but the printer refuses to print your notes out, your laptop seems to think that right now is the best time to reboot and everything seems to be running verrrryyyyy slowwwwlyyyyy. You could angrily hit your keyboard (Note from Editor – not advised), cursing that the universe is out to get you – or you could just ring our IT experts who specialise in desktop support to get everything back on track.
When it comes to using technology, it can often be the difference between a good day or a terrible day. Whatever IT issues your head office teams face, no problem is too big or too small for our desktop support team, keeping your business running smoothly – and stopping people from pulling their hair out.
Here's our top three reasons why we're the team to sort your head office headaches.
#1 Get Issues Sorted ASAP
When things go wrong in IT, they simply can't wait. Getting problems rectified immediately can be the difference between a business continuing uninterrupted and things grinding to a costly (and customer-angering) halt. Not to mention the problem caused to the reputation of your business if your IT systems are not functioning effectively.
Having outsourced desktop support means that someone is on hand to start problem solving straight away. Your business doesn't need to spend time and effort trying to figure out what has gone wrong, what might have caused it and what the next step is; all that needs to happen is for you to get immediate help, when you need it.
#2 Free Up Your Teams
Maintaining a close eye on finances is always important and desktop support can help significantly with this. Often the IT issues that head office teams face are relatively simple and by outsourcing these problems to a third party means that your internal IT teams are freed up to focus on projects or strategy, rather than time-consuming, smaller matters.
Our desktop support team work as an extension of your internal IT department, meaning that they can continue with their work, safe in the knowledge that the day-to-day tech problems are being handled swiftly and efficiently.
#3 Access to Dedicated and Passionate Experts
When you're in an IT panic, it really helps to know that you're in touch with people who are experts at what they're doing. It's doubly helpful when the same people have the passion and dedication needed to support whatever situation presents itself.
Adrian Tillett, Desktop Support Manager at Retail Assist, explains: "Our desktop support team is a made up of highly talented individuals with a passion for a supportive team ethos and applying an excellent standard of collaboration to everything we do. We seek out opportunities to better the service for our customers and we have formed many strong relationships to help deliver service excellence to the many different clients that we support.
"Retail Assist recognises many issues may be straightforward fixes to our trained experts but, what makes us a success is knowing the frustration, and sometimes sheer panic, that can sit behind these problems.
"We aim to understand and be supportive – there's no such thing as 'a silly question!"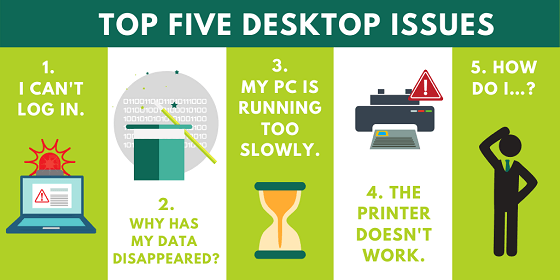 Want to free up your IT team to focus on the bigger picture? Get in touch here or email info@retail-assist.co.uk to find out just how much time our head office and desktop support team can save you.