During the last few years in retail, one term in particular has become dominant in the language of retail operations and supply chain functionality: omnichannel. But what is omnichannel retailing, what's an omnichannel supply chain, and what are the benefits? This Retail Definitions blog will explain. Let's start with a helpful graphic: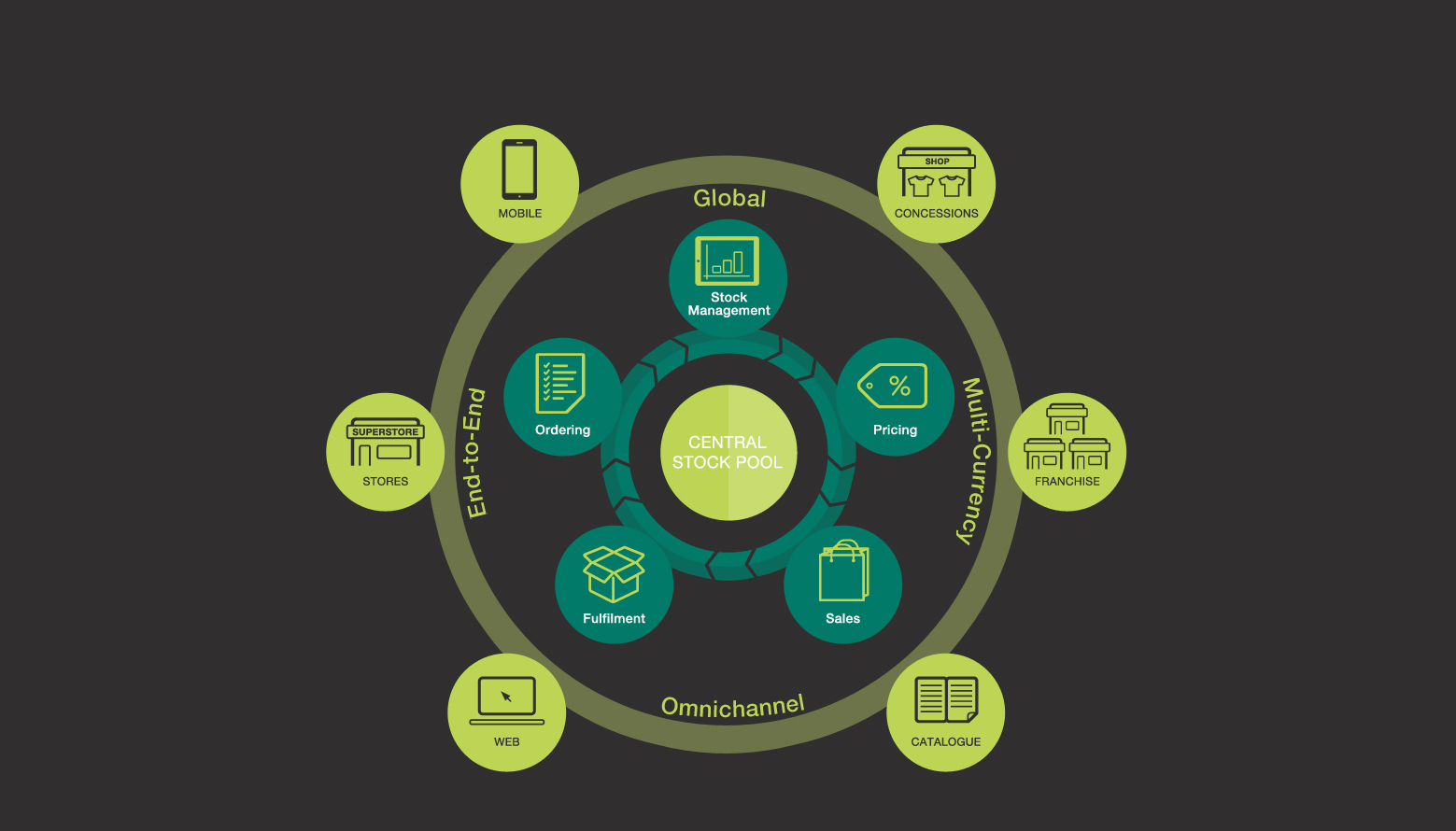 What is omnichannel retailing?
Omnichannel retailing is the new generation of cross-channel and multi-channel retail.
Omnichannel retailers have a presence on several channels and platforms (i.e. brick-and-mortar stores, mobile, online, concession, catalogue etc.) and enable customers to transact, interact, and engage across channels simultaneously and interchangeably.
Omnichannel, for example, gives customers the convenience and flexibility to purchase an item via their smartphone, selecting click-and-collect delivery to pick up the merchandise in-store, and afterwards process a return via the website. It's important to note that omnichannel goes beyond a physical presence on multiple channels or platforms. Just because you have a website, a mobile app, and a physical store doesn't necessarily mean that you're an omnichannel retailer. The brand experience across channels must be seamless, enabling the consumer to shop the brand, not just the channel.
What is an omnichannel supply chain?
An omnichannel supply chain hinges on the use of a central stock pool to fulfil orders from all retail channels, including in-store, e-commerce and m-commerce, concessions and franchises, and telephone and catalogue. As in the graphic above, the central stock pool is at the heart of all operations.
It's a fully integrated, end-to-end solution, providing an accurate and comprehensive visibility of stock, enabling retailers to maximise trade across their customer facing systems.
From ordering to fulfilment, as well as stock management and WSSI tools, a well-integrated omnichannel supply chain solution must have the capacity to manage all steps of retail operations, including buying, merchandising and warehousing.
What are the business benefits?
Increased stock accuracy and visibility ensures orders are fulfilled in the most cost effective and efficient way
Better sell through of full priced stock due to smarter stock management
Ability to offer click and collect, and facilitate ship from store practice
Customer experience of the brand is enhanced by a seamless and consistent shopping experience
Product journey is prioritised just as much as the customer journey
Our supply chain solution, Merret, is developed by Retail Assist for best-in-class omnichannel performance. We now have 21 retail brands live on Merret. Over the last 5 years, our Merret implementations have been commended and awarded at the BT Retail Week Tech & Ecomm Awards alongside our customers Morrisons, Jacques Vert, Whistles, and Mint Velvet. We believe our awards demonstrate our passion for what we do.
But don't just take our word for it. The Global CFO of Paperchase, said: "We attributed a 6.4% uplift to Merret during its first year."
If you'd like to talk with us further about Merret, or any of our retail IT solutions or retail IT services, call our Nottingham Head Office on 0115 8533910 or email info@retail-assist.co.uk