We're delighted to announce that Retail Assist is a finalist for the BCS UK IT Industry Awards for 'Services Company of the Year'.
With robust competition, Retail Assist has made the impressive UK IT Awards finalists shortlist, alongside nine other IT services and solutions providers. Finalists for 'Services Company of the Year' are recognised for excellence in the provision of IT systems. You can view the full shortlist here.
The news comes as a reflection of everyone's hard work and of the wider Retail Assist team as a whole, and we would like to thank everyone for all of their efforts in ensuring our customers continue to receive outstanding customer service.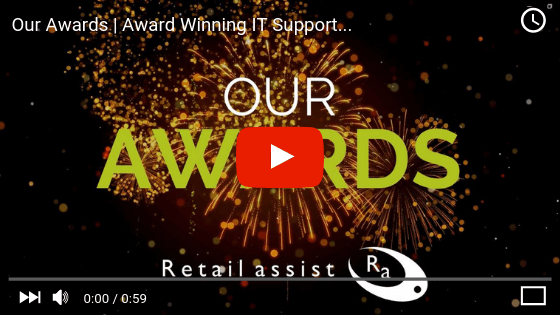 The BCS UK IT Industry Awards recognise the organisations that have demonstrated excellence in the IT industry during the past 12 months. Last year, Retail Assist was also a finalist and, in 2017, took home the trophy as winner of this category.
The news follows an impressive year for Retail Assist, who were also winners of 'Best Service Desk CX (Customer Experience)' at the SDI's 2019 IT Service & Support Awards and winners of the 'Sales and Marketing Award' at the Nottingham Post Business Awards 2019.
We look forward to the next stages of the awards, including a judging day in September, followed by the final awards ceremony on Wednesday 13th November at Battersea Evolution in London.