Retail Assist are delighted to announce that Harvey Nichols are extending their long-standing working relationship.
The contract renewal builds upon an existing relationship with Harvey Nichols, which began in 2004, and sees the partnership develop for another three years.
Using Merret, Retail Assist's award-winning omnichannel supply chain solution, Harvey Nichols will utilise 2nd line support, as well as 3rd line maintenance support. Retail Assist will also provide technical services that support Merret's infrastructure whilst working in collaboration with a 3rd party service partner.
Helping customers to shop the brand and not just the channel, Merret is designed and developed for the demands of modern retail as a complete end-to-end software solution. With a central stock pool and single view of stock, Merret helps retailers to improve full-price sales performance, increase profits and provide the best possible customer experience.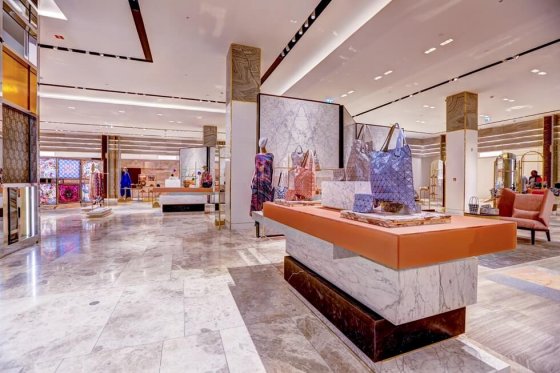 Richard Steward, Chief Information Officer at Harvey Nichols, commented on the contract extension: "We are very pleased that we have renewed our partnership with Retail Assist, who provide a vital capability for Harvey Nichols to enable us to serve our customers.
"Retail Assist understand the retail market and so having a clear support and development service in place with them strengthens our customer service proposition."
Dan Smith, Chief Executive Officer at Retail Assist, concluded: "We are delighted to continue our working relationship with Harvey Nichols. After working together for 15 years, it's a testimony to the confidence they have in us to help fulfil their omnichannel operations, as well as in our team and our products."
Retail Assist recently won 'Best Service Desk CX (Customer Experience) 2019' and were also finalists for 'Best Small Enterprise Managed Service Provider' at the SDI IT Service & Support Awards 2019, as international recognition for the quality of their managed IT services.
If you'd like to hear more about how our technical services teams can support your business, click here or email info@retail-assist.co.uk.