Retail Assist NRF 2018
We're back from another successful visit to NRF 2018, Retail's BIG Show and Expo.
Over 5 floors at the Jacobs K Javits Center in New York, we were immersed in the latest solutions, technology developments, and trends driving retail in 2018 and beyond. If you haven't already watched our NRF 2018 vlogs, reported by Rhianne Poole, you can watch Day 1's vlog here, Day 2 here, and both below.
We bring you 5 minute round ups of the top technologies seen each day:
So, what were Retail Assist's key technology takeaways?
"Retail is nothing without AI"
Once again, and as reported in 2017, artificial intelligence came out on top.
However, at this year's Show artificial intelligence was taken to the next level through relevant application in retail. We were excited to see many use case scenarios and retailer case studies, taking AI from conceptual to applied benefits.
AI has transitioned from "data is the new oil" to "retail is nothing without AI". Retailers must see how critical it has become to operations as well as the customer experience. Beyond more relevant personalisation, there are opportunities for better product visibility, better product suggestion, and enhanced stock positioning.
No longer an example in isolation, AI is offered with complementary technologies, such as inventory search; when blended together it becomes a valuable offering which the consumer can relate to. 
IBM Watson, always a leader in AI, has applied Watson technology to its retailer chatbots, which are able to understand and respond to the tone of voice used by the customer in the chart below. Should the customer type more quickly, or use a frustrated tone of voice, the chatbot will adapt its semantics and speed of response to fulfil their demand with the best reaction.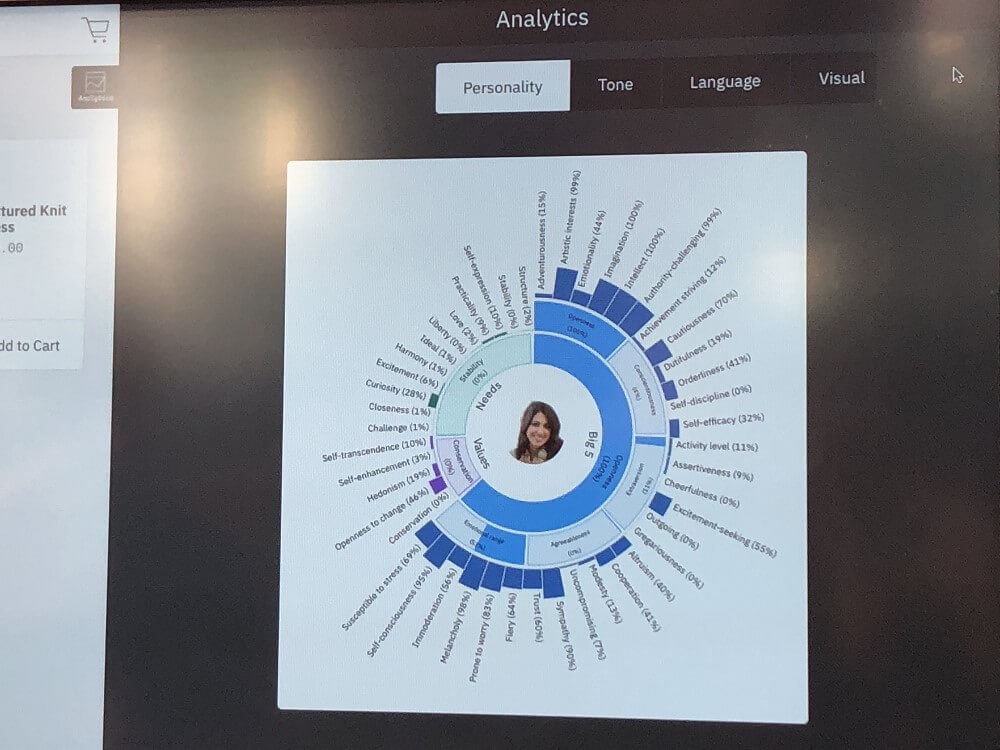 This leads us onto the next trend – convenience.
The customer journey must exist at lightning speed, from browsing, to selecting a product, to payment completion. As Andrew Busby put it, automation is not to be afraid of in retail, and technologies such as those offered by Slyce and Mercaux make the product discovery process more fun, as well as more successful.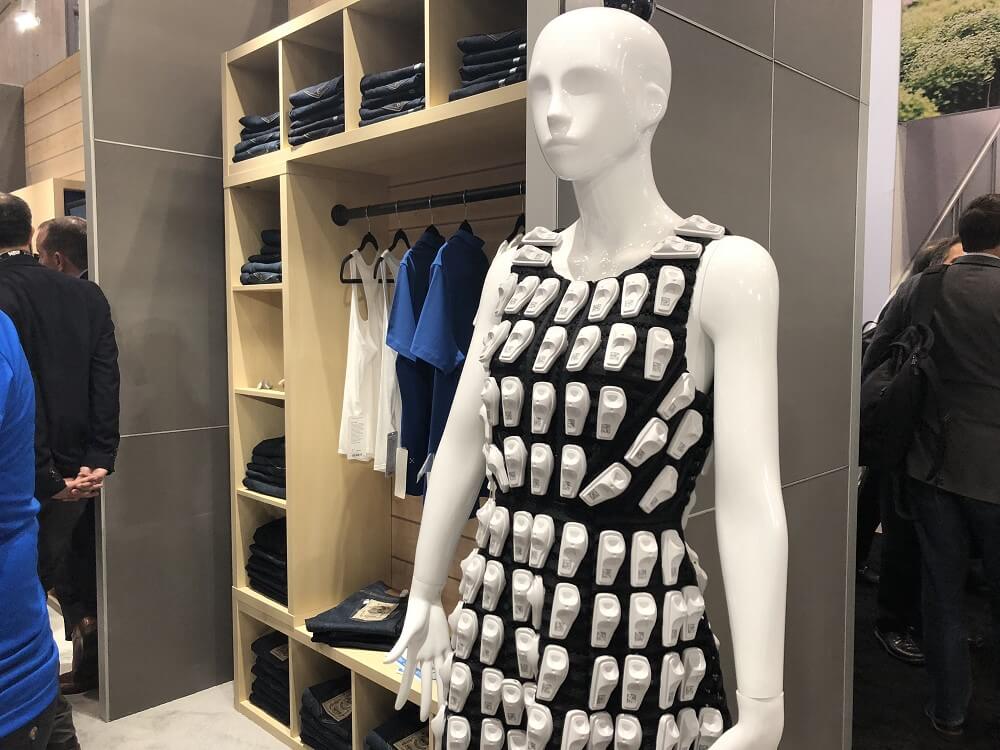 Convenience for the retailer is just as important: and RFID has finally become more mainstream, enabling greater store and warehouse stock accuracy. We saw examples of an RFID gun sweep in 5 seconds recording over 200 pieces of inventory – pretty impressive for a daily stock take. The dress below has dual tagging – RFID and security embedded within one tag, which can be easily re-encoded.
For the retailer, store associate, or customer, AI will combine with more and more elements of the retail customer journey to offer convenience and optimised experienced.