NRF 2018
With just 6 days to go until NRF Big Show and Expo 2018, we're preparing ourselves for the miles of retail technology on show. Taking place from Sunday 14th January – Tuesday 16th January 2018 at the Jacob K. Javits Convention Center, Kevin Greathead, Head of Partnerships, and Rhianne Poole, representing Marketing, will be in New York for the duration of the Show.
CES 2018, the Consumer Electronics Show, taking place this week in Las Vegas, usually gives an insight into the types of innovations and retail technology trends we might expect to dominate 2018. At CES, wearable technology has become even smarter: how about L'Oreal's nail-size chip that monitors UV exposure, or smart shoes which detect if its elderly wearer has fallen?
Wearables have definitely evolved from 'tech-for-tech's sake' gadget types to genuinely useful devices that benefit the user in day-today experiences. And that's the key word: experiences.
Experience-led retail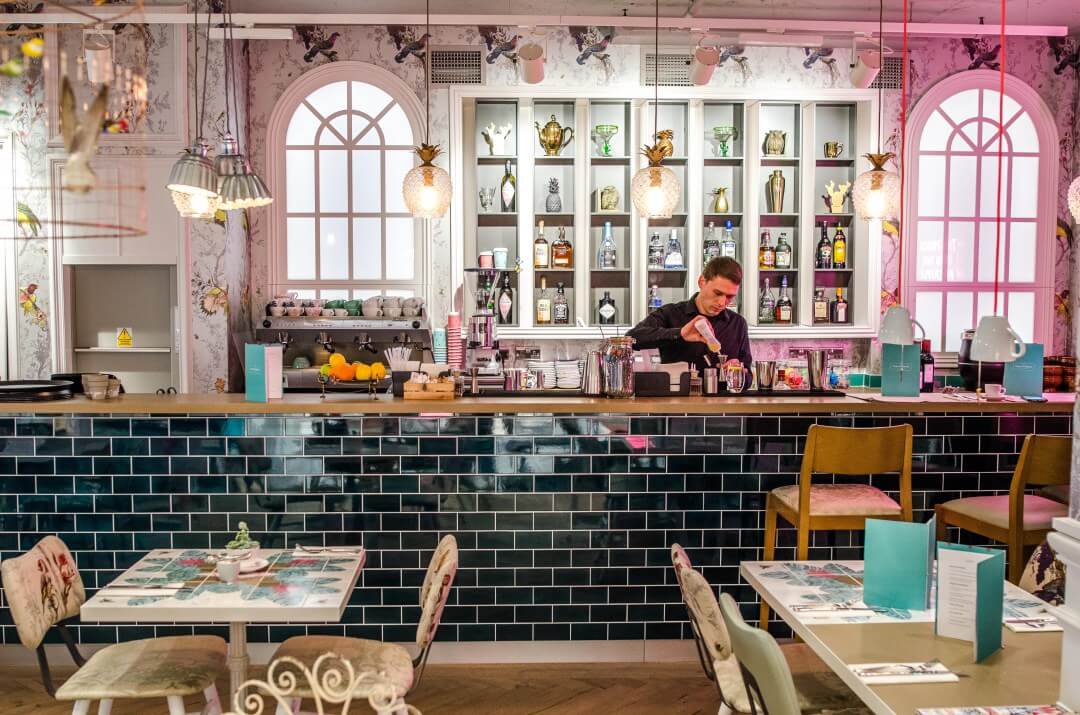 Oasis at Tottenham Court Road delights customers with a cocktail bar, coffee lounge, and in-house nail & hair salon.
In 2018, retailers must focus on their customers' omnichannel experiences, and the stories they want to hear. It's no coincidence that Instagram launched 'Stories' last year as a method of documenting its users' lives "in the moment". Retail must follow this example to continue to excite and delight its customers.
It has become a well-quoted statistic, but as Generation Z and millennials acquire a greater proportion of consumer spending power, they prefer experiences to a simple transaction: why they are buying an item (the story behind the product or experience surrounding the purchase), rather than what they are buying.  
Retail Reflections has put forward "Immerse, Inspire, Intrigue" as the 3 pillars of customer experience for 2018. We'll be meeting up with Andrew Busby, founder of Retail Reflections, and Vend Top 100 Retail Influencer, whilst in New York, so stay tuned for further insights.
Retail Technology Vlog
Retail Assist's retail technology blog and NRF vlogs will combine new perspectives on retail trends, by identifying upcoming technology innovations as well as purposeful, easily deployable solutions. 
Not attending NRF? Don't miss an update! We'll be tweeting @RetailAssist, posting Facebook Live videos and compiling NRF 2018 vlogs on our Youtube channel.
Want to check out our highlights from NRF 2017? Watch our 2017 retail technology vlogs featuring RFID, AI, cognitive computing and more.