Bank Holiday washout. Three words dreaded by businesses and consumers alike. The Easter Bank Holiday saw shoppers stay indoors: consumers failed to get a spring in their step with Easter retail footfall plummeting.
Easter Bank Holiday in numbers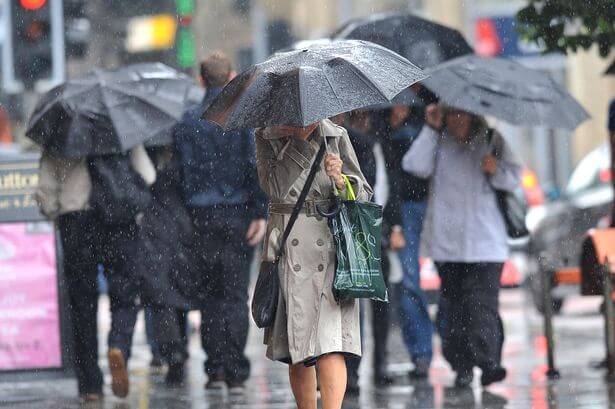 Total shop visits were down by 2.4% between Friday and Easter Sunday, compared with last year.
Easter High Street footfall fell 9.6% on Good Friday. On Saturday it dropped 6.9% and, after a 1.9% uplift on Sunday, shopper numbers declined 6.4% on Easter Monday.
The early bout of rain on Monday morning further deterred would-be shoppers – high street footfall Easter Monday was down 13.9% by midday.
A soggy start to Spring
Just a week ago, Springboard had predicted that 2018 Easter retail footfall in the UK could end up 2.7% higher than last year's, though it had said this depended on "normal weather" conditions.
Easter Bank Holiday footfall had been anticipated to increase due to the timing of UK payday falling before Easter, and the increase in February footfall.
But is this not the key message – that retailers need to brace themselves for all conditions, 'whatever the weather'?
When will retailers see the sun?
Springboard's Insights Director Diane Wehrle said:
"In overall terms footfall is still down compared with Easter last year. Easter footfall also declined in the previous two years, so it is clear that Easter is becoming less important as a key retail trading period."
However, online shopping and traffic to mobile devices has again appeared to weather the storm, showing increases as opposed to scenes on the High Street. Once again, the figures show why it is of prime importance to offer your customers a relevant and convenient experience, whichever channel they choose to shop.
If your IT services and solutions aren't supported during Bank Holidays, a peak time for retailers and hospitality operators (but often considered 'special hours' by some suppliers) see how our retail IT support could help. Our team is available 24 x 7, supporting end users across 8650+ global locations in 12 languages!
Find out more here, or email your IT support requirements to marketing@retail-assist.co.uk