This summer, we are delighted to announce further developments in our apprenticeship scheme.
After our first cohort of apprentices graduated from our course, we are now looking to employ three apprentices per quarter to see 12 apprenticeship roles created throughout the calendar year.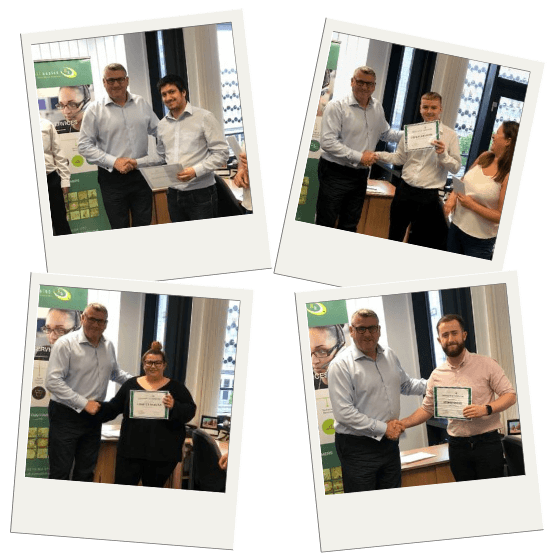 Rae Hayward, Head of People, said: "Exam results might be just around the corner, but going to college or university doesn't always have to be the route that you have to take in order to further your education. Our apprenticeship scheme not only pays above the average apprenticeship wage, but our intake also receives regular support whilst gaining an industry-recognised qualification. We believe in nurturing people to grow their knowledge and skillset within a fast-paced working environment."
The 18-month course sees our apprentices receive on the job training, whilst their studies will gain them a City and Guilds Customer Service Practitioner Level 2 qualification.
Our team are fun, friendly and committed to delivering the best possible service to some of the leading global retail and hospitality brands such as ASOS, Harvey Nichols, Oasis, Ted Baker, Vue and Pizza Hut, and our company has seen substantial growth over the 20 years that we've been trading. With our range of company benefits, quarterly development reviews and permanent contract opportunities, there's never been a better time to earn while you learn.
Chantice Sullivan, one of our newly graduated Help Desk Call Analysts, gave an insight into her working day. She explained that her role can see her resolving customer issues, whether that's through answering emails and telephone calls from clients.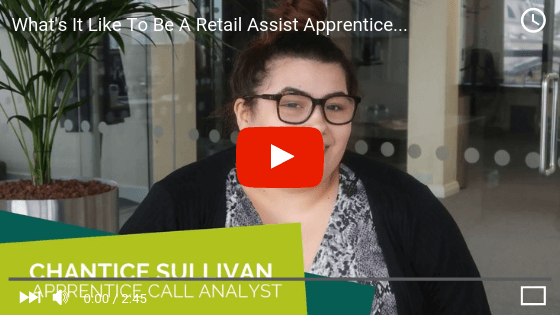 Click here to watch the video on YouTube
Chantice said: "Every day is very different! I wouldn't say I have a usual day in the office."
Matthew Proudlove, Chief Operating Officer, added: "At Retail Assist, we're committed to the development of our people and are proud of the progress many of our team members have made. Many of our Help Desk Call Analysts have progressed to roles within project management and client service management, so we see our apprentice recruitment as the first step in an exciting IT career."
If you'd like to know more about the Retail Assist apprenticeship scheme, visit our apprenticeships webpage here or click here to get in touch.