Guest blog by Retail Assist's Marketing Officer, Andrea Williams. 
Imagine being able to offer every consumer a personal shopper, to guide them through the purchasing process, help influence their decisions and offer a very personal level of customer service, from which a transaction will take place, all in one conversation, on one app. That's where chatbots come in.
Chatbots work right into this medium and provide a multitude of communications, services and transactions through a conversational interface powered by artificial intelligence. They are used as a means for influencing both choice and demand by making the customers' search experience and buying process as simple possible.
Nowadays if it's not on demand – it's irrelevant. If we have to search and scroll for it, it's monotonous. Millennials especially, expect instant gratification and real-time communications and therefore marketing is evolving to accommodate this, through bot-powered commerce.
There's no need to besiege consumers into downloading a novelty app that they'll never use again, why not communicate with them from where they spend the most of their time? Usage of messaging apps is on the rise, having overtaken the use of social media, meaning there is the opportunity for a new channel of communication.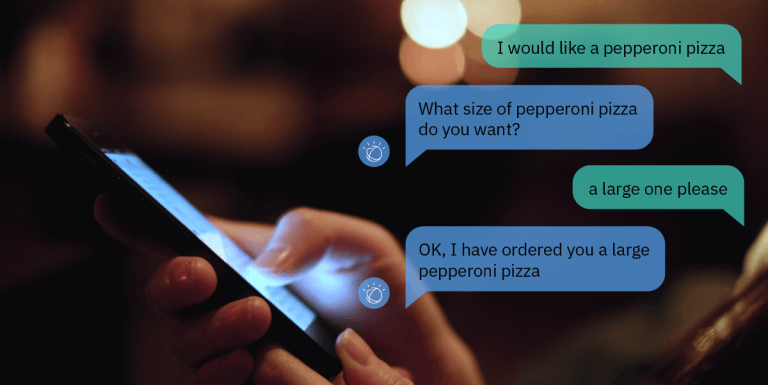 Unlike traditional forms of direct marketing, the consumer has control, they decide to follow the brands they like, but they also have the ability to unsubscribe, unfollow and even block. This makes contact strategies via messaging apps far less disruptive and therefore have much higher opening rates than traditional mediums, which consequently creates automatic brand engagement.
When considering the immense growth of fast fashion, consumers are incredibly spoilt for choice, making purchase decisions lengthy and not overly worth it. This is where chatbots come in, as recommendation engines are used to make purchases informed by finding out exactly what the consumer wants and giving it to them.
From a sales perspective, a chatbot can use the conversation to cross and up-sell products, nurturing the buying process. Some retailers, such as H&M and Sephora are even offering chatbots with styling tips that will find your outfit for you and the accessories that will match.
Not only is the purchasing experience itself personalised but so is the relationship. For starters the consumer makes first contact, they already follow you, they already see your content, and they are engaged before your bot even replies. This creates a level of trust and thanks to the emotional intelligence and natural language processing the bot uses, a level of brand intimacy is developed throughout the customer journey, allowing a brand loyal relationship to flourish
By 2020, 8 in 10 businesses will operate a chatbot and therefore businesses need to differentiate their offering through making the conversation more natural and enabling bots to handle more macro-decisions than just every day service FAQs. Consumers value human interaction, and with technology moving much faster than the average consumer, soon we won't have any idea whether we're talking to a human or a bot, as Google showed recently at I/O 2018 through Google Assistant.
Keep reading our latest retail technology blog posts by subscribing to our blog here. Get in touch here for more information on Retail Assist and the services and solutions we offer.