Guest blog by Nelson Blackley, Retail Research Associate at Nottingham Business School, Nottingham Trent University
The recent, mixed, Christmas trading results from UK retailers with large numbers of physical stores has led many commentators to link this underperformance directly with the increase in online shopping. However, this is unfair and far too simplistic. The origins of many of the current challenges faced by retail pre-date the retail revolution caused by the launch of Apple's first iPhone in 2007, including under investment in digital technologies and unrealistic rent increases.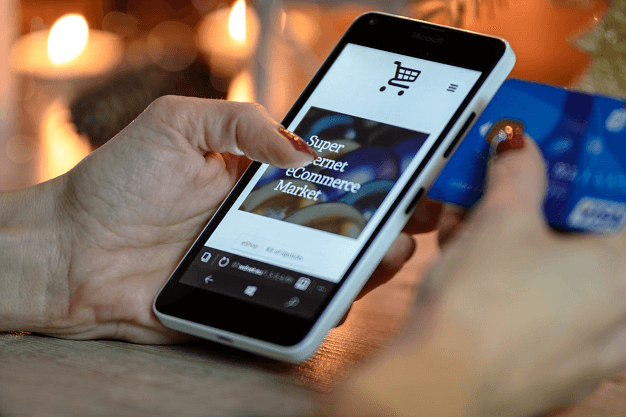 Whilst reliable internet access, combined with technological development and the universal availability of smartphones (for many, mobile phones are now simply an extension of us as consumers) has had a huge impact in most people's lives, the growth of online retail in the UK has followed a fairly steady trajectory. Since 2007, online retail has increased from around 5% until, at the end of 2018, online accounted for just 20% of total UK retail sales.
However, this total varies across different retail sectors, and by individual retailers, with only around 7% of UK grocery sales being online compared to almost 30% of fashion being ordered online, along with higher online sales penetration levels in music, video, games.
We are at the intersection of major technological, economic and societal change. However, online retail has not yet completely replaced physical stores, nor, in my opinion, is it ever likely to do so.
Many shoppers use mobile devices to access product information or place orders whilst in-store (and are often encouraged to do so). Shoppers may also go online to find locations and opening times of physical stores or order online and then collect in-store. A much more complex and dynamic relationship has now developed between the two. Gone are the days where shopping is an 'either/or' option for bricks-and-mortar and online; the osmosis between the two is cohesive, with successful retailers offering a unified omnichannel experience.
I would also argue that this separate measurement of either online and offline retail sales is itself now obsolete (and probably also inaccurate given the high levels of returns in online fashion) as no hard dividing line between online and offline (physical shopping) occasions or experiences should exist.
Online retail and physical stores will both play a major part as UK retail continues to change and evolve, and retail will undoubtedly remain a key sector in the UK economy; however, it will do so through a range of different channels and places.
It's now all just retail, not a binary choice between online or offline, and all that matters to consumers is that they get the product they want, at the price they want, when they want it and where they want it.
You can read more of Nelson's retail reflections in his blog, 'Retail Views and News'.