Guest blog by Sufyan Quraishy
Last week, Retail Assist had the opportunity to attend an Enabling Innovation programme at Nottingham Trent University. The workshop was delivered by Nottingham based company Hot Knife Digital Media which has expertise in designing and delivering 2D/3D animation and video, Virtual Reality, Augmented Reality and App development. The event was meant as a taster to introduce these standard and emerging technologies with minimum investment; how they might be used to develop innovative processes in 3D visualisation, information sharing, and marketing.
What is Augmented Reality and Virtual Reality?
Augmented Reality (AR) simply put is enhancing one's current perception of reality in real time. This can be as simple as overlaying an arrow on a football pitch to show how many yards a free kick is from goal or as used more recently by retailers thanks to the advancements in technology that has brought AR on to smart phones and thus allows both the retailers – to create and bring to life a 3D render of their product and consumers – to see a 360 degree image of the product, with the capabilities to zoom in and out of each angle. Depending on the quality of augmentation, this can go as far as indicating the approximate size of the item, allowing the consumer to 'wear' the item, as viewed through their phone. See how Microsoft's HoloLens seamlessly blends high- definition holograms with the real world.
One great example shown at the workshop was how the singer Ariana Grande has used the App 'Blippar' with 65 million users worldwide to market and bring her latest fragrance to life. Blippar offers a very easy entrance to AR with low costs and uses the camera on your smartphone or tablet to recognise an image to then bring to life, showing 'dynamic digital content'. This can be information, news, social media content and even games for example, right on top of your image. Don't believe me? Try "blipping" this image using the App – 'Blippar' (make sure your phone is landscape).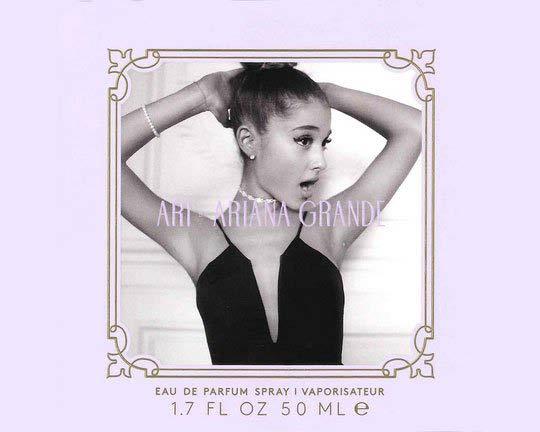 Not only has AR been introduced into the retail sector, it has also been making progress in the Hospitality market. Check out our Head of Marketing at Retail Assist, Alex Broxson showcasing how Marriott Hotels uses AR technology to enhance customer experience in a new location.
There are other free apps such as "Aurasma" – downloaded by 8million users and was recently used by Argos in their catalogues, mainly aimed at children, to get them playing with products and interactive games before they buy the product. However Argos has recently pulled the wire on this in their catalogues, showcasing the difficulties still faced in introducing this new tech into the market. Also as pointed out at the workshop, "AR is nothing without the content, you need something good to be able to augment over".
So if Augmented Reality is enhancing what we are currently seeing, what is Virtual Reality?

Virtual Reality (VR) usually refers to computer technologies that totally immerse the user and replace reality. More recently using a headset that puts the user in a 3D simulated reality which you can look around in 360 degrees, just like in the real world.  2016 has seen the release of the first serious consumer VR headsets for 20 years with the Google Daydream, Samsung Gear, PS4, Oculus Rift and HTC Vive headsets to name a few that are out in the market.
VR today, has a lot of potential and will play an important role as awareness of the technology and headsets amongst shoppers increases and as development costs of this technology fall. VR technology in retail would allow for a more cohesive customer experience, merging online and in-store channels into one more fluid and seamless process. For example, implementing this tech in home Improvement stores could allow customers to gain an opportunity into truly visualising home remodels in a tangible way, before they go ahead and purchase a few units or maybe an entire kitchen!  See how IKEA are using the HTC Vive on Steam in their Homeware Department here:
Don't forget to check out how this technology is starting to be implemented in stores when we took a look at the latest tech at this year's NRF2017.
Food for thought?
Although VR technology is in its early days, the workshop highlighted some initial obstacles to overcome.
Technology is expensive – Good quality VR Headsets are on average in excess of £400, and many only work with the right smart phone (of which none have VR technology to date).
Storage for Headsets – It is more than likely that retailers will only have a few headsets in store and therefore will expect customers to have their own, with queue times likely to be high for in store demos.
Connectivity issues – How many headsets will be able to connect at one time to the store's system and will this need access to Wi-Fi? Also will the battery life of mobile devices be affected even more than is prevalent in current smartphones?
What do you think about the introduction to AR and VR technology in retail? Are they realistic, will people really be using them to enhance their retail experience? Will we ever set foot outside our homes if this hits off?  Post your comments in the box below.
Workshop attended by: Sufyan Quraishy (Marketing Officer, Retail Asssit)
Venue: Nottingham Trent University Funded by the European Regional Development Fund.