Keeping any retail business up to date and embracing new technology and ways of working is vital to success. In a competitive marketplace, those not constantly looking for ways to improve their working practices are often left behind by rivals who are doing so. An Electronic Point of Sale (EPOS) system is something that many are looking towards as one such way of becoming more efficient and cost-effective.
Inevitably with any piece of technology, there will be occasions where you need help and support to ensure your EPOS system is working sufficiently and to the best of its ability; to this end there are many Managed IT Service Providers (MSP) with helpdesk support and retail systems support available to retailers to ensure your EPOS system doesn't let you down.
What is an EPOS system?
An EPOS system is essentially an update of the classic 'checkout till', bringing in advanced and sophisticated features suitable for a modern retail environment. As well as recording what sales have been made, EPOS systems can take information and data and use it to create reports that can help retailers refine and adapt their business approaches. Other features can also be included, with the ability to incorporate inventory management, staff planning and loyalty schemes.
What does an EPOS system do?
As mentioned above, an EPOS system is capable of performing many different tasks. The ability it has to store and process information is a big part of its importance, as said information can be used to benefit a business in whatever way they see fit. It performs the functions one might associate with a checkout, such as the ability to print out receipts, but adds the capability to manage and print any vouchers or promotional offers that may be desired to attract repeat custom. An EPOS system also benefits from connectivity that can see it linked up to existing infrastructure within the retail environment. A retailer's website can be connected, and information communicated between the two, as can different terminals, giving the opportunity for real-time stock availability to be obtained.
How does an EPOS system work?
To the casual observer an EPOS system very much resembles a checkout till; all the components you would expect to find there are contained. A cash draw, keypad, chip and pin facility and customer display can all be present, as well as barcode scanners. A screen will be visible that resembles that found on a touchscreen computer, and is used for the manual inputting of payments and data. There are additional hardware extras that can push an EPOS system further, and add value. Printers can be connected either by cables or using wireless connectivity, as can any card payment technology that a retailer may prefer. EPOS systems also contain the ability for portable technology to be used, meaning that staff can be freed up to perform transactions and other activities away from the main hardware. Data can be stored either locally within the retail environment, using servers, or via cloud-based systems. The latter usually involves a monthly fee, which covers system updates.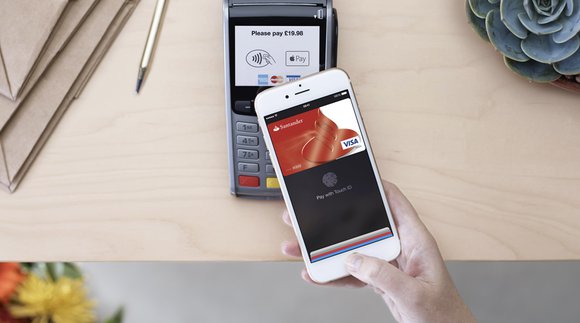 What are the advantages of using an EPOS system?
Retailers find that a big advantage an EPOS system brings to their business is flexibility. Rather than a 'one size fits all' approach, EPOS is fantastic for customisation and adaptability. What one retailer wishes to focus attention on may not be the same as the priority of another, which is when this system becomes especially valuable. Sales of different items can be tracked, stock availability monitored and trends noticed, all of which are important to many retailers. If the sales environment is more concentrated on speed of service and rapid turnover, an EPOS system can bring benefits by being used to streamline transaction times and reduce the likelihood of human error. Special offers and pricing changes, such as in 'sale' periods, can be easily inputted and actioned immediately, offering further time savings and increased customer confidence and satisfaction.
Alongside the benefits the system brings to frontline staff, those working the backline can also reap the rewards. Sales reports and figures are not only accurate but can be consolidating into data trends easily, making analysis of the success of certain campaigns and promotions easy, as well as predictions of emerging trends possible. Accounts become easier with the production of accurate reports, and marketing campaigns can be monitored for their effectiveness, and developed based on figures and statistics rather than speculation. Stock control can also be made easier, via the same methods, with storerooms able to react to or predict spikes and falls in demand at particular times and due to certain circumstances.
EPOS systems can also help management at retail establishments work more effectively and monitor how their staffing levels are run. It allows full records of the activities performed on it by staff members; who used it, for what, and at what time. An obvious benefit of this is to reduce the likelihood of any problems, and to be swiftly and accurately able to find the root of any problem should it occur. Alongside this though lies a way to see just how busy staff are, and whether placement and structuring of them is at its best. This can lead to redeployment of staff in a more efficient way that may save the retailer time and money.
Customers will also see advantages from retailers that are using an EPOS system. Aesthetically they can look sleek and professional, presenting a visual image of a business that is modern. Benefits will also be felt by a faster transaction time, and the reduced likelihood of any problems being encountered. Common issues such as incorrect pricing is less likely to be met, as a consistent approach is generated across all systems within the retailer's operations. Customers are also able to get quick responses to any questions they have regarding whether certain items are in stock, as a single staff member can access all the relevant details at the same location as transactions take place. The potential to tailor customer loyalty programmes individually can also increase satisfaction. Details about what the customer has bought previously can be used to determine their habits and what other products they may have interest in, resulting in the ability to be able to give discounts and offers on items that are especially tempting to that particular individual.
Get in Touch
If you want to know more about the EPOS Help Desk support Retail Assist offers, get in touch here.
Learn more about our retail definitions; including what WSSI means, what retail allocation means and what omnichannel retailing is.