Frosted, glazed, jam or chocolate: however you enjoy yours, we know a store that's got the perfect one for you. We continue our video mini-series, as we look at what larger retailers and hospitality vendors can learn from their independent counterparts, talking to Wade Smith, Director of Doughnotts.
Along with his business partner and Co-Director, Megan Scaddan, Wade started Doughnotts in 2015. From humble origins in a family kitchen and starting with just £10 and a wok, the pair grew the brand from a doughnut delivery service to their first doughnut bar in Nottingham. And we're not just talking any old doughnut; with themes, seasonal products and treat-laden doughnut rings, their products look as good as they taste.
With further stores now in Derby and Leicester, and new stores planned to open in Nottingham and Lincoln this year, the duo have had to change and adapt their retail strategy to fit customer demand.
Watch the video here: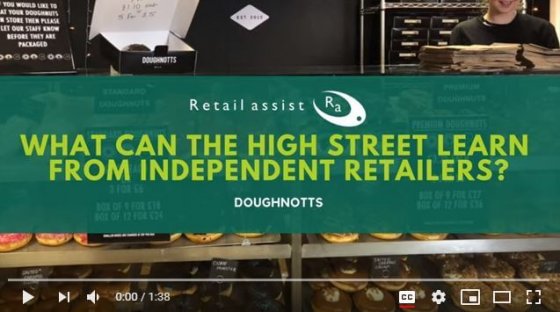 Click here to watch the video on YouTube
So what can larger retailers learn from Doughnotts? Wade argues that retailers should listen to their customers, be ready to adapt and to keep it simple.
Wade explained: "The concept of our stores has changed three times now. So (the first store in Nottingham) was a takeaway, then we opened a sit-in place in Derby, then when we opened Leicester, we thought 'right, we need to go back to a takeaway.'"
"However, we are changing our concept of in-store again. With the new store that's opening in Nottingham, there's going to be an in-store bakery so that you're going to be able to come in and see a baker making doughnuts there and then."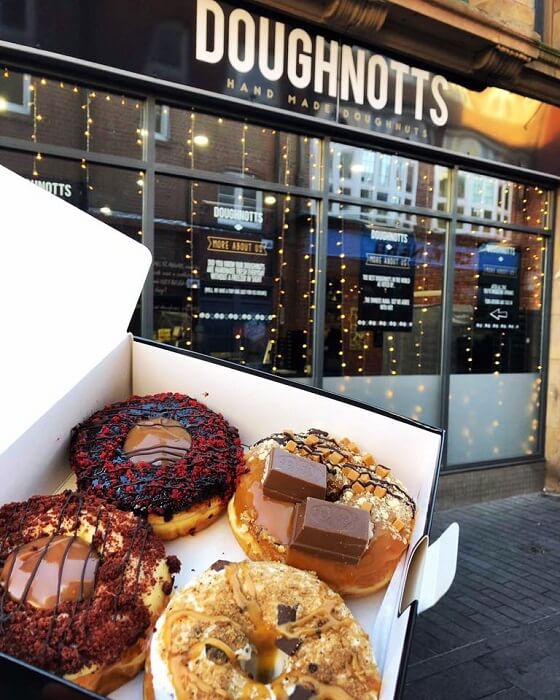 Doughnotts also has a loyal social media following with an impressive 50,500 Instagram followers. But rather than over-complicating things, when it comes to a social media strategy, Wade also prefers a straight-forward approach.
He explained: "So for growing Instagram, we were basically just posting every day. It was talking back to customers and sharing customers' photos. We have a very, very Instagram-able product: Instagram was made for this!"
If you'd like to see more videos in our high street retailer mini-series, subscribe to our YouTube channel here.