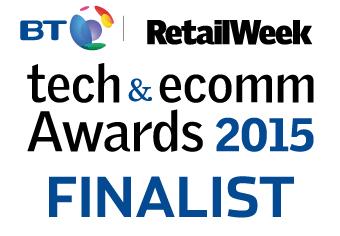 April 2015: We are delighted to announce that we have been shortlisted for The Greybridge Project of the Year Award at this year's BT Retail Week Tech & Ecomm Awards, with our customers Coast, Karen Millen, Oasis and Warehouse.
The project we entered was Retail Assist's implementation of Merret Tablet Inventory across all four of the brands.
As a result, Coast, Karen Millen, Oasis and Warehouse now benefit from a transparent, comprehensive and up to the minute view of stock positions across all channels, enabling them to fulfil the omnichannel promise of "everything, anywhere, anytime". The application was deployed over 800 multifunctional tablet devices across all four brands, in 10 countries, including those in the UK and across international locations as diverse as the U.S.A., Sweden, and Spain.
Alan Morris, Executive Chairman at Retail Assist comments: "We are so pleased to have been able to enter the Retail Week Tech & Ecomm Awards with not just one, but four great brands. To have our achievements recognised in this way is a true reflection of the hard work carried out by our teams, and the business benefits delivered by a truly innovative and international project."
The BT Retail Week Tech & Ecomm Awards are the definitive awards for retailers and suppliers leading the way online or with IT services and solutions.
Rebecca Thomson, Senior Analyst at Retail Week commented: "There were a record number of entries for this year's awards, which shows how much retailers have done to improve their technical and online offers. The industry is upping its game on innovation and this shortlist demonstrates how clever retailers have become in using technology to give their businesses an edge."
The awards night will take place on 10 June 2015 at the Hilton Park Lane, London, where the winners will be announced. The event will be a great celebration of the best technology projects, digital ideas, and the most successful technology and digital teams shaping the future of the retail.
Shortlists across all of the awards categories can be viewed here.