It's Thursday lunchtime: you've got a huge event on Friday night and you desperately need something to wear. Looking through your shopping apps, you panic buy ten things with Next Day Delivery in the hope that something might fit the bill. It all arrives in time, but alas – nothing works: it's either too big, too small or just doesn't suit you. So you pack everything back up, fill out your returns note, drop it off at the Post Office or local shop accepting returns and wait for your refund to come through.
It's by no means a new concept to buy things online: in fact, one in every £5 spent in UK shops is now online (source: Telegraph). However, with more and more of us shopping from the comfort of our sofas, brands are having to catch up. With returns proving to be a costly service to run, it's something that is taking up more and more of a retailer's resources.
We recently attended and part sponsored the Returns Revolution Conference, hosted by ReBOUND Returns. Held at The Skyloft at the Millbank Tower, London, ReBOUND Returns invited key retailers and industry experts to discuss the issues facing returns and how retailers can plan efficiently. We wanted to share with you some of the industry insights that were highlighted during the course of the day.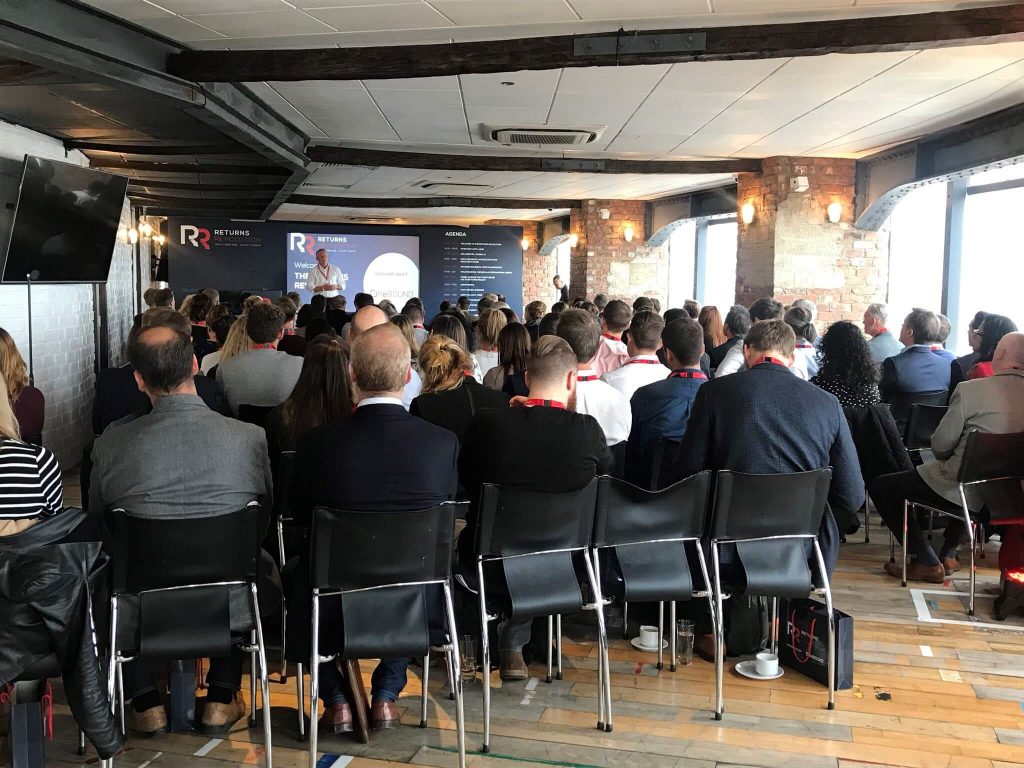 To start the day, we heard from ASOS. Although many businesses outsource their returns process, ASOS have a dedicated returns team, and, because of this, feel able to make more informed decisions through data gathering, which allows them to predict and forecast return rate patterns – a clear advantage to any retailer. The thinking was that it will be the returns process, rather than any other factor, that will soon distinguish brands from their competition across the marketplace. With this in mind, it was fantastic to hear how our shared client, ASOS, uses returns to their benefit.
Alistair Sercombe, Returns Programme Manager at N Brown Group (owners of fashion brands such as Simply Be and Jacamo, amongst others) revealed that returns are roughly costing retailers a huge £20 billion annually. He highlighted the need for retailers to work with different partners to avoid these costs and to build an integrated returns chain.
Neil Kuschel, CEO Europe at e-commerce technology company, Global-e, presented his thoughts on 'Cracking International Markets', highlighting the need for a strong and dependable returns service, concluding that 'returns is about creating a lifetime value with a customer'. If a retailer has a great returns process, in addition to the positive buying experience, that customer is much more likely to buy with that retailer again and again.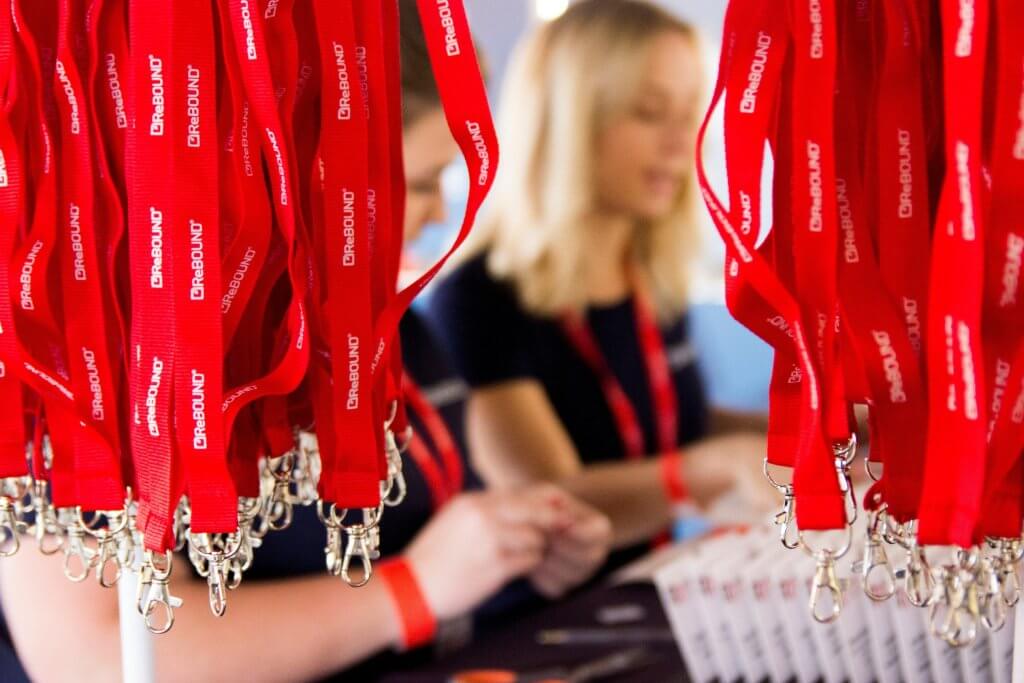 Whilst we may be thinking of our UK returns process improvements, the day certainly highlighted the difference in returns globally, particularly those cited in Japan and Taiwan. We heard from Royale who shared insights with us which suggested that whilst online shopping is growing, the returns policies in Japan and Taiwan have so far not improved at the same rate. Instead, they are deliberately difficult to dissuade customers from returning any item, and if they wished to do so, they would have to complete a large returns request and even then it was assessed by the retailer as to whether the return was permitted! It was clear that there is lots of potential for retailers to head East, particularly with the love of British brands. Should retailers also offer a nice and simple returns process for customers, retailers could easily capture an entirely new market base.
One of the final insights from the day was from ReBOUND Returns' Director of Data Innovation, Vicky Brock. She explained how retailers can use their returns data for actionable insights. Once you have the data regarding returns, it's then about how you use it. Vicky's data has found that, on average, 2% of consumers are committing identifiable returns fraud, including wearing clothes and returning them or claiming something is faulty, to even returning a random item that doesn't belong to the brand. But with so many potential items on a retailer's website, and many warehouse staff administering the returns process, how can retailers notice this? The answer, it seems, lies in the data produced from returns and utilising the information that a retailer has access to. Not only is this data analysis helping to prevent fraud, it opens up the potential value of stock coming back into the business.
For example, if you knew what products and the quantities coming back in to the supply chain as soon as the product is logged as a return by the customer, this effectively releases your availability of stock which is open to buy. This reduces your stock holding and improves stock turn, all through a more efficient returns solution, immediately adding margin to your returns process.
With many other experts sharing their insights, it was a thoroughly perceptive conference, not only on return systems, but their growing importance in modern retail. And with online sales showing no signs of stalling, returns are a system that retailers must either dominate or, ultimately, falter.
If you want to know more, head over to the event page here, where you can download content, take a look at the agenda, and see more information about the day. Or, alternatively, get in touch with us and we can talk to you further.