Our data exchange solution is enabling retailers to trade confidently across the globe with various partners. Watch our latest video to find out how Ra-X supports international ambitions and channel expansion.
Expand your channel partners
Retail Assist already works with 70 leading retail partners across the world, which can be seen in our infographic below. We have developed strong partnerships and interfaces to House of Fraser, John Lewis, El Cortes Ingles, Karstadt, Alshaya, Galeries Lafayette – and many more.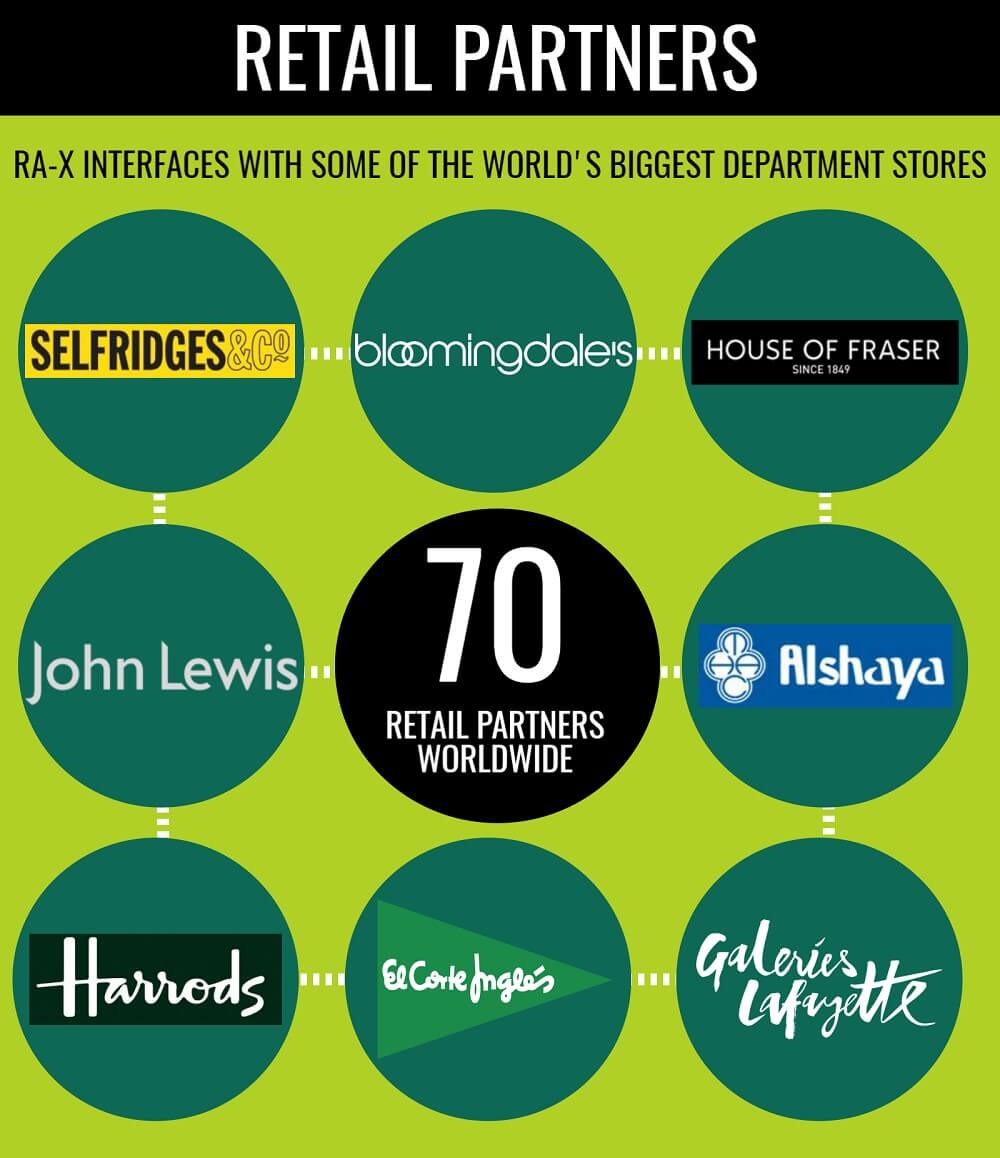 Whether it's a department store you are hoping to trade in, or a franchise partner to aid your brand presence, our Ra-X solution interfaces seamlessly.
Trading with overseas franchises, affiliates or concessions can present problems such as those previously experienced by Cath Kidston's IT Director, who said: "We have partners who all work in their own ways and have their own systems. Historically, top line data was sent to us in a spreadsheet or emails." Removing inaccuracy, and boosting efficiency, our data exchange solution has proved itself to be an invaluable part of critical business operations.
Supported as standard 24 x 7
It's not just the data management software that makes the difference. The wraparound support model offered by Retail Assist's data exchange is proactive, identifying critical trading issues before it impacts the day to day running of your business.
For example, if one of your stores is not polling, or missing files have been identified in your sales data, Retail Assist flags up the issue, and can support the resolution of the problem. Retail Assist monitors the data management software service 24 × 7 with full back up and disaster recovery.
Mint Velvet, Monsoon Accessorize, Cath Kidston, Karen Millen, and many more retail brands are using Retail Assist's middleware solution Ra-X to meet their omnichannel requirements and support the expansion of their channel partners.