July 2015: Retail Assist has added to its product line of award winning retailer led IT solutions with the development of Merret Analytics.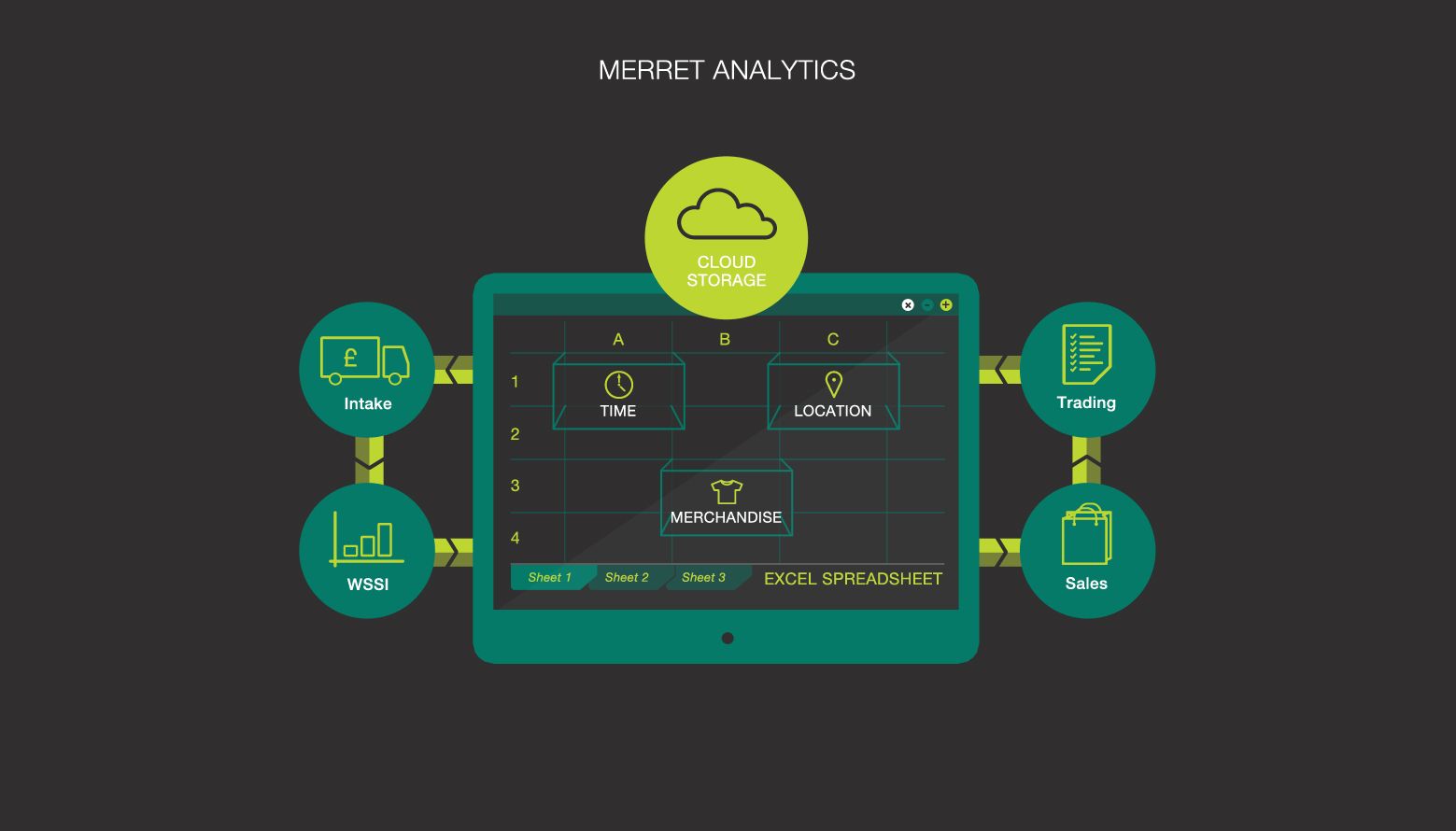 Merret Analytics is an actionable analytics tool, transferring data into insight, enabling retailers to readily discover meaningful patterns in their data to describe, predict and improve their business performance.
It allows users of Retail Assist's omnichannel supply chain solution, Merret, to leverage strategic information available in Merret through an Excel plugin, with a framework of analytical tools and pre-designed reports.
It will enable retailers to make key strategic decisions in a timely fashion by acting on the most current trading trends, delivering greater business profitability.
Developed as a simple and easy to use Microsoft Excel plugin, Merret Analytics is powerful to operate, and familiar in look and feel to standard business software, enabling a high level of adoption amongst staff, and faster learning. From the moment a user connects to Merret Analytics, it allows immediate access to the most accurate sales information in a recognisable fashion and relevant formats.
Robin Coles, Head of Research and Design at Retail Assist, commented: "We have developed this for retailers looking for a cost effective and accessible solution. A must for merchandisers, it could not be easier to use being based on Excel's advanced pivot table functions. Merret Analytics brings business benefits by adding significant value to the rich transactional data already held in Merret, by pulling it out into simple, relevant actionable templates and reports."
Alan Morris, Executive Chairman at Retail Assist, added: "If a retailer is to gain competitive advantage in today's market, integrated business performance analysis of the multi-domain nature of omnichannel retail systems is required. We've developed Merret Analytics, in partnership with Inovretail, to provide our Merret users with the most intuitive tool to do this."

Keep a look out for more Retail Technology News on our News page or check out our weekly posts on our Retail Technology Blog.