Retail Assist has worked with Best Food Logistics for over 5 years, and is thrilled to announce a further 5 year contract extension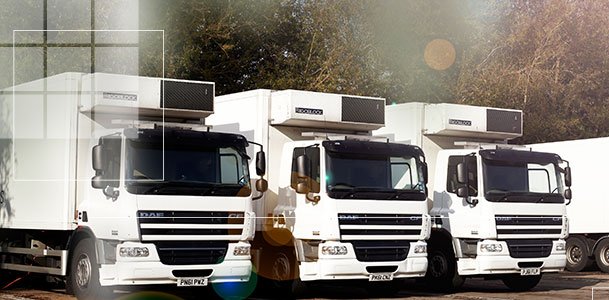 Best Food Logistics, the preferred logistics partner of leading brands within the food, drink and hospitality industry, including Pret A Manger, Greene King, Nando's, Pizza Hut, TGI Fridays, Pizza Express and Zizzi has continued to develop its relationship with Retail Assist through the extension of its IT Managed Services Agreement for a further 5 years.
Retail Assist has supported Best Food since 2011 with managed IT support services, enabling internal IT resources to focus upon the core business and applications, whilst Retail Assist maintains the infrastructure and user systems. Retail Assist helps drive incident volumes down with their single point of contact IT Help Desk, which supports 600 staff members across 7 depot locations. Retail Assist works closely with Best Food's internal IT team and third parties to minimise any disruption to critical business operations.
Because Best Food Logistics was so impressed with Retail Assist's Managed IT and Technical Services, in 2015, a year before contract end, they were contracted for a further 5 years – a real reflection of Best Food's confidence in the service. Thanks to 24×7 support from Retail Assist, Best Food Logistics is reaping the benefits of greater systems uptime, meaning guaranteed services to their customers around the clock; for example, servicing around 12,000 deliveries per week across their customer base.
Cindy Howarth, Director of IT at Best Food Logistics explains: "The selective outsourcing model we have chosen allows the team here to concentrate on our core competencies. Although Best Food is in the logistics sector, IT is a key driver of our business. Working with a specialist company such as Retail Assist allows Best Food Logistics to retain a competitive edge by enabling us to be agile and meet the demands of our internal and external customers.
"The impact of the IT projects carried out by Retail Assist cannot be understated. For example, since upgrading Best Food's servers to the latest technology, our disaster recovery time has gone from 4 hours to just 15 minutes. This has had a very significant impact, and represents just one of many benefits we're experiencing."
Since virtualising Best Food's key server environment in 2013, Retail Assist has continued to advise and support Best Food Logistics on numerous projects to standardise Best Food Logistics IT systems across all sites, to improve performance and maximise productivity. In a project to upgrade disk storage for increased systems performance, Best Food's warehouse management system, Minster, experienced a 40% decrease in the time taken to complete overnight scheduling, allowing the business to operate 24×7 warehouses due to the vast decrease in system downtime.
Retail Assist has further supported Best Food's international expansion plans, implementing IT infrastructure and user systems at 3 new depots in Paris, Manchester, and Hoddesdon in Hertfordshire. Retail Assist's shared service model provides a consistency of service delivered across Best Food's disparate sites – in the UK and France – meaning that every member of staff receives the same quality support. Retail Assist houses servers for Best Food Logistics at their Data Centre in Northampton and supports those replicated at Best Food's Head Office with 24×7 operations support, monitoring and disaster recovery.
Dan Smith, CEO at Retail Assist concludes: "Best Food Logistics is receiving a truly personal service, with personnel at our support centre dedicated to this account. The contract renewal is a testament not only to the quality of our services, but also to the strength of the relationship. Retail Assist is delighted to be working with Best Food and continuing to develop our knowledge of the requirements of IT within the logistics sector."
In 2012 and 2013, Retail Assist was internally nominated by Best Food Logistics for their annual Supplier Awards, and won 'New Supplier of the Year' and 'Supplier of the Year' across Best Food's entire supplier base.
Service lines provided by Retail Assist comprise:
1st line Help Desk Support (24×7)
Data Centre Hosting
Operations Support
Asset Management
2nd line Desktop Support
Tech support
Service Management