Purchase Order Management: Retail Definitions
Purchase Order Management in retail. What is PO management? How do I implement automatic PO creation? How can I improve my purchase order management? How to improve the processing of purchase orders? How do I raise purchase orders in retail? Can I have flexible purchase orders in retail?
What is Purchase Order Management
Purchase order management is a standard part of any retail business; buying teams create purchase orders to place and manage orders with chosen suppliers. As well as being the source of financial commitment information, purchase order management systems can also provide centralised visibility over order status.
Being able to view the status of all global orders in one location is a key benefit of automating the purchase order process. Teams across the business can view important moments in the PO process, for example which purchase orders have been approved and rejected, and which purchase orders have been sent. Parameters can also be set within the system for workflow approvals, and financial budgets set for buyers to prevent overspending. Purchase order management facilitates this level of accuracy and authority.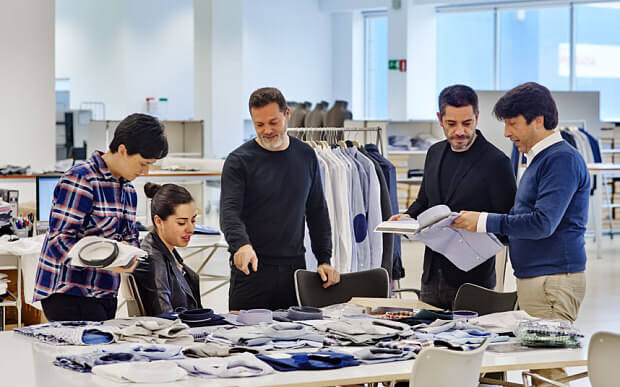 Purchase order management also ensures that retailers maintain an audit trail, which can support better supplier relationships with increased transparency. Increased flexibility with suppliers is also facilitated by a purchase order management system, supporting flexible purchase orders: there is no need to re-raise orders for incomplete deliveries, as the system permits receipt of additional deliveries. Multi-drop purchase orders allow larger commitments to be made with suppliers, with stock is phased into the business to suit requirements. Whilst flexible, these processes exert a level of control over the supplier relationship.
As we move into the era of automation, automatic purchase order creation defaults can be set by user to speed up purchase order processing, as well as a copy function for faster processing of similar purchase orders. Increasing efficiencies is the top of most retailers' agendas.
Retail Assist's purchase order management solution has been developed for today's dynamic omnichannel environment, and offers many benefits, including:
Budgetary Control: Minimise financial risk with authoritative (hierarchical approval) and monetary (buying budgets) parameters. Complete landed costs, including the product as well as freight and duty, means retailers can see the full impact of purchasing decisions before approval.
Automated PO processing: A centralised system provides the ability to share purchase order templates for quicker processing, and built-in approval workflows means that purchase orders are verified more efficiently.
Streamline communications: All purchasing documents are centralised in one location, accessible from anywhere. This makes purchase order referencing far less painful, especially for supplier relationships.
If you want to know more about Retail Assist's Purchase Order Management Solution, get in touch here, email info@retail-assist.co.uk or call 0115 9042777.