Anyone who's anyone in fashion will be taking a seat in less than 7 hours, at 180 The Strand to encounter a catwalk experience like no other.
Central Saint Martins, the world-renowned design and art college which forms part of the University of Arts London, will be producing a world first: a mixed reality catwalk, powered by 5G. Modelled by Lennon Gallagher, son of Oasis frontman Liam and actor Patsy Kensit, the collection designed by Gerrit Jacob will be based on 1980s gaming and classic fairgrounds.
5G networks claim to offer download speeds of 10 to 20 times faster than what we currently have on 4G now. Its power will offer higher quality videos that enable the use of Mixed Reality, through Augmented Reality (AR) and Virtual Reality (VR) technologies.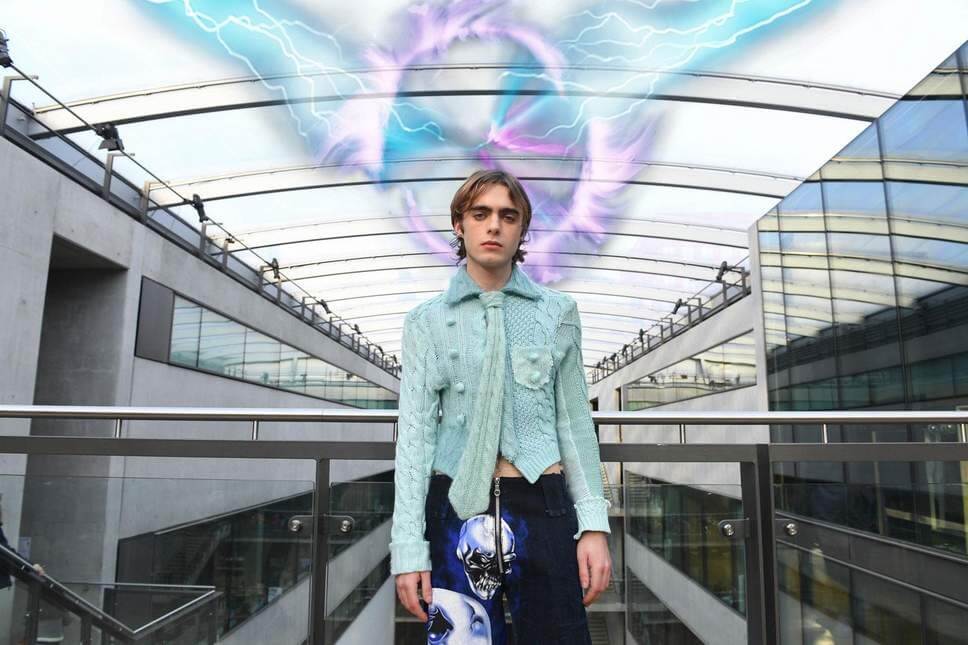 Lennon Gallagher at London Fashion Week (Evening Standard)
What is Mixed Reality?
Mixed Reality is a combination of both the physical and digital world, and merges Augmented Reality with Virtual Reality. It is a spectrum of real-world objects dynamically integrating with virtual matter to interact in real time.
But how can Mixed Reality be achieved on the catwalk?
The Magic Leap One Headset will be available to all those with front row passes. The headset works through superimposing CGI with the user's view of the catwalk. Not only will the users see the clothes, but will also be able to experience animations and dramatic lighting effects. It has also been reported that viewers will be taunted by smiling tigers and laughing skulls.
This is achieved through 'computer vision', which makes digital objects contextually aware, meaning they interact with dimensional and structural awareness. The headset also claims to feature 'spatial audio', offering sound distance and varying its intensity (a similar experience to surround sound), so users receive an all-immersive experience by appealing to more senses than just plain sight.
How will Mixed Reality affect the High Street?
These combined technologies allow designers to create a story and showcase their designs in an experiential yet meaningful manner. Naturally, catwalk designs influence the high-end ready-to-wear products, which are eventually adapted and mass made for the high street and, similarly, retailers will need to consider this Mixed Reality process not only for their products, but the experience they are offering in-store. Whilst Mixed Reality is offering a hybrid of technologies and virtual/real world experiences for the catwalk, it is the contextual experience, with clothes being demonstrated in a variety of virtual environments, that will prove to be the most significant to bricks-and-mortar.
With the use of VR and AR technologies becoming prosaic to the high street, the combination of both MR and 5G heralds the opportunity for high street innovation like never before.
Read Andréa's coverage of LFW 2018 here.