High street fashion brands Oasis and Warehouse are pleased to announce the launch of their innovative new digital platforms.
By partnering with Javelin Group, Demandware and Retail Assist to manage the successful migration of both sites, Oasis and Warehouse have transformed their digital offering to deliver next generation ecommerce sites, each uniquely supporting an ongoing omni-channel customer experience strategy.
Oasis and Warehouse COO, Hash Ladha comments; 'This is just the start of an exciting digital transformation for both Oasis and Warehouse. Across each brand we pride ourselves in consistently being at the forefront of innovation and now have a new base to continue to build from for the future.'
Each brand's digital strategy demonstrates a significant commitment to delivering a modern user experience; one invested in omni-channel improvement and growth. Both brands continue to directly respond to the customer's ever-evolving shopping requirements, creating a seamless customer journey online coupled with contemporary design and innovation.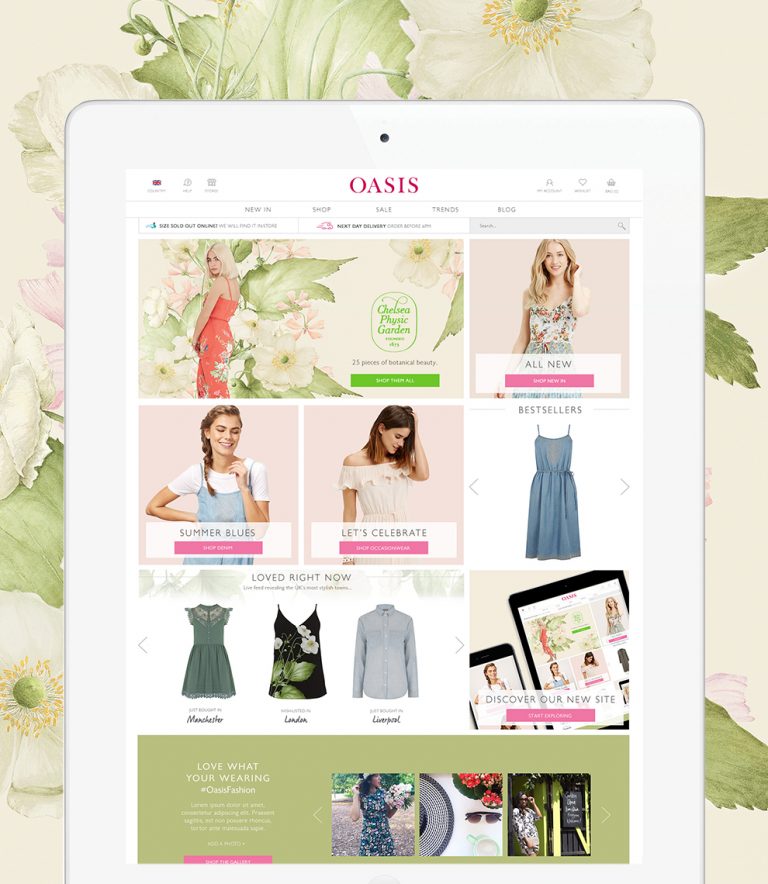 Press release via Oasis. Read more about the website replatform here. 
Click for more retail technology news, or visit our retail technology blog for industry insights.