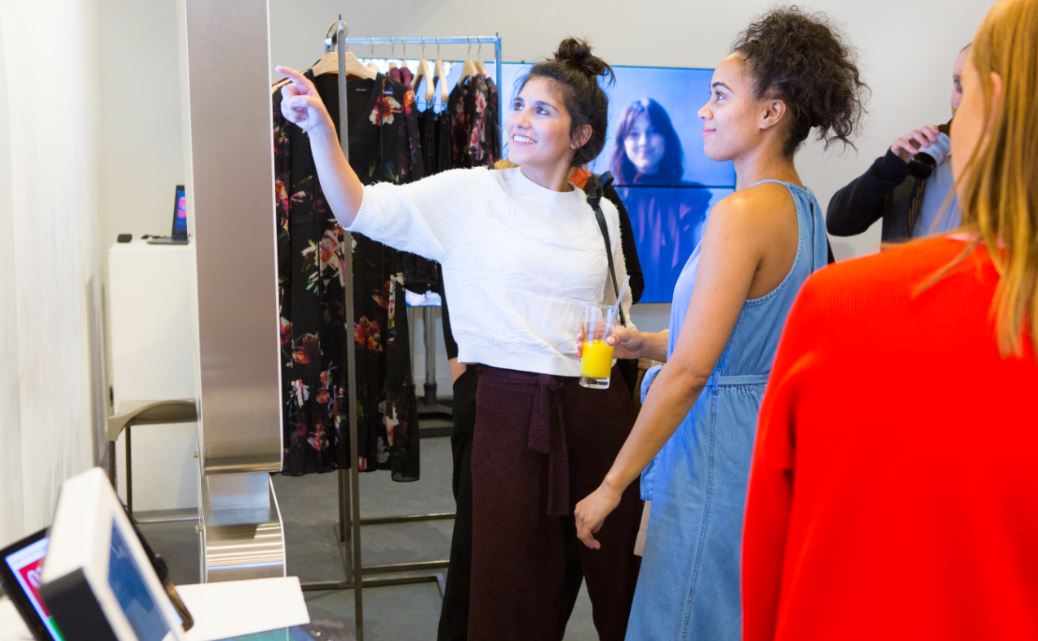 International fashion house, Karen Millen, launches a retail technology concept store in Shoreditch.
In partnership with Retail Assist and a number of emerging tech firms, Nexpo showcases existing technology in Karen Millen stores such as wearable tech for store assistants and payment analytics, as well as a range of the latest technologies coming to market. This includes time-delay mirrors that allow customers to film and share videos of themselves trying on clothes, store heat mapping and RFID tagging garments to help retailers track their stock's performance.
Visitors to the store will have the opportunity to browse and shop the latest Karen Millen collections while testing the state-of-the-art technology, providing rich analytics to help design the ultimate in-store experience.
Charlotte Ellis, Customer Director at Karen Millen, said: "It is fantastic to see progressive technology together in this environment with elements of the technology on show in this pop-up already being used in Karen Millen stores. This pop-up brings it all together in one place alongside new tech innovations, helping us create a highly engaging and differentiated client experience. We're really excited about the potential for this emerging technology as a key part of our continued ambition to a leading accessible luxury fashion brand".
Alex Broxson, Head of Marketing at Retail Assist commented on the event: "Unlike so called 'stores of the future' most of the tech featured in the store is being trialled and tested already by retailers across the world. But, it hasn't yet been introduced all together in one space, providing a singular, seamless customer shopping journey. That's Nexpo's critical difference."
Alan Morris, Executive Chairman of Retail Assist, added: "Retailers need to do all they can in stores to increase their conversion rate. The key to offsetting the trend of falling footfall is twofold: using technology to integrate the store into your omnichannel strategy, and understanding how it performs best in order to increase basket value. Your store could be your biggest untapped source of potential, with opportunities to sell more stock at full price.
"The technology showcased at Nexpo will support retailers to achieve higher sales, wider market share and help better understand customers now and in the future."
Nexpo exhibiting technology partners include Enactor, Vista Retail Support, Vodat International, Inovretail, Adyen, DB Pixelhouse and Catalyst.

If you require any further information about any of the partners, or any of the technology showcased, get in touch here, or call Alex Broxson on 0115 9042713. To be informed about any of our future events or any other retail technology news, please get in touch with us.