Here at Retail Assist, people are our greatest asset and we're delighted to welcome, Andrew McManus, our new Chief Finance Officer.
Andrew joins Retail Assist from Simworx Limited, a media based attractions group based in the west midlands where he worked as Group CFO. Prior to Simworx, Andrew served as Group Finance Director for various businesses across the midlands.
Kevin Greathead, Managing Director commented: "I'm delighted to welcome Andrew to the team. He brings a wealth of relevant experience from across a range of industries, he is an accomplished expert and his mindset is perfectly suited to how we work. I look forward to working with him as we execute our strategy and continue to deliver award-winning services and solutions to our customers.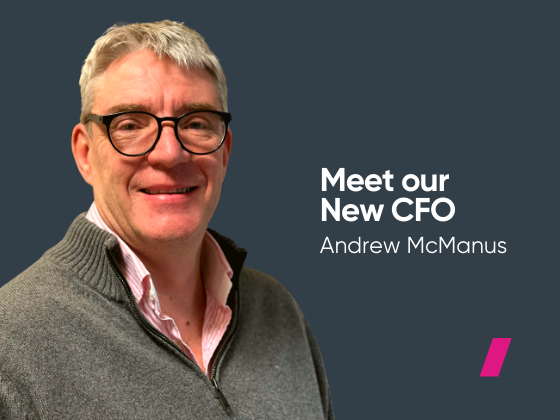 "I'd also like to thank Matthew Proudlove for his time at Retail Assist. Over the last seven years, Matthew has been key to delivering the success of Retail Assist, from successfully leading a private equity backed buy-out to driving our response to the pandemic. I wish him the best of luck in his new role, I know he'll be greatly missed across the business."
Matthew Proudlove, COO will be leaving Retail Assist to join C3 Construction as Finance Director, "I've had the pleasure of working with and meeting some brilliant people over the years, none of what we have achieved as a business would have been possible without the support of so many talented, dedicated and hard-working people within Retail Assist, I'd like to thank everyone for their support over the years and wish every colleague, partner and customer every success for the future."
Welcome to the team Andrew! If you'd like to join our brilliant team, check out our careers page here.