As in any business, time is money in the retail sector. Saving time can mean focussing on increased sales potential, business growth, and seeing increased profits. Implementing a Warehouse Management System (WMS) can provide cost savings in a number of ways; all of which have the end result of a better running, more efficient and profitable retail operation.
Managing inventory more efficiently
Efficiency savings directly relate to time savings; retailers dealing with inventories that rely on rapid stockturns and quick transitions from supplier to customer need a process that is quick, dependable and slick. The benefits of taking a fast fashion approach to stock are of course that waste is minimalised, warehouse costs lowered, and overstocking reduced. The downside is that any problems in delivering the inventory can bring things to a halt and wreak havoc with customer expectations. As these issues usually centre around poor planning and large fluctuations in demand, a WMS can help by collecting and analysing trends and allowing closer control of inventory levels.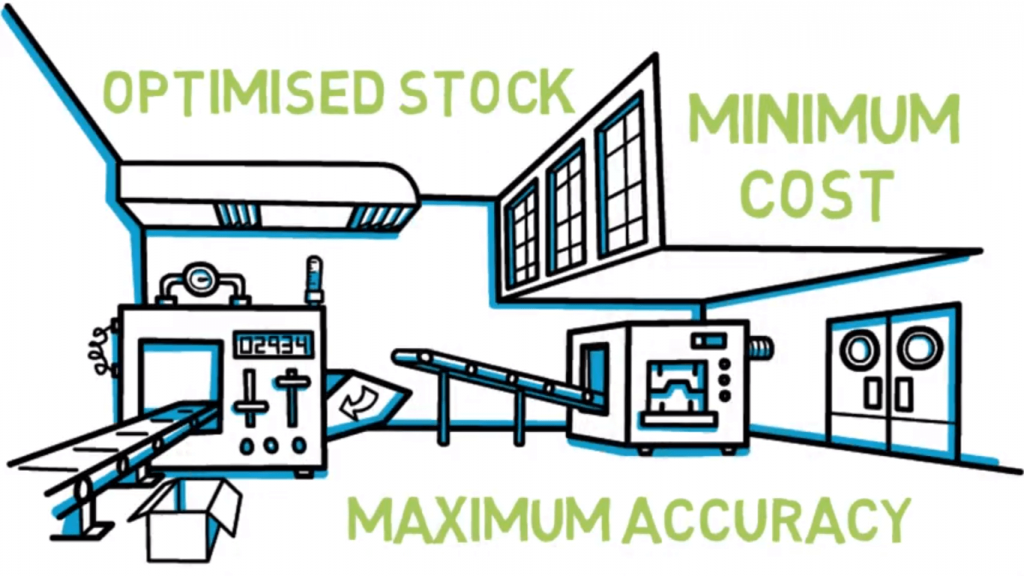 Efficient picking patterns
Warehouses are by nature, vast units, which are time consuming to walk around. The time that can be saved during the manual picking process can be instrumental to increasing warehouse efficiency.
Second-accurate stock information held by a WMS, with real time visibility of its exact location, means that pickers should never visit a location that doesn't have accurate stock. This saves time through items being readily available in exactly the right place, rather than a picker returning from a wasted journey with empty hands. 'Omnichannel picking' also offers the flexibility to pick multiple orders at once, rather than one by one, which means that a picker saves time by never visiting the same location twice.
Retail Assist's WMS even has options to begin picking items straight from the point of delivery before initial put-away, which means that stock can be sold on your shop floors on the same day. This is a huge pragmatic advantage of a WMS, especially relevant for new items or bestsellers.
Improved quality
A large amount of time is lost in the warehouse if products are put away without being adequately checked, which means that at the time of picking, time is wasted bringing poor quality items back to the packing table, to find that they are unsuitable for the customer order.
If a WMS has an optional 2 stage intake process (checking and putaway), this offers the ability to carry out intake checking, with integrated Quality Control measures for efficient handling of stock.
Better supplier relations
Having good relations with suppliers can also result in time savings. A WMS can provide alerts and updates as to when suppliers will arrive, meaning that neither they nor the retailer are kept waiting. Information can be shared and time spent waiting for deliveries that may be delayed can be eliminated, increasing the efficiency of the warehouse workforce.
Retail Assist's integrated supplier management system runs throughout the intake system, allowing for better supplier monitoring. This control and capture of information is unique within Merret's WMS, and integrates supplier performance measures across all aspects of delivery including quantity and quality. Integrated financial calculations provide options for counter-charging as appropriate, rather than manually calculating the cost of delivery shortfalls or poor quality.