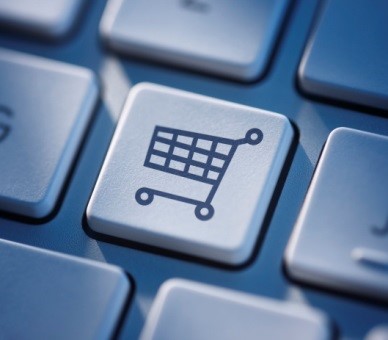 Click and Collect, the omnichannel retail purchase and delivery principle, is defined here in our Retail Assist Dictionary:
Retailers enable shoppers to purchase items online and pick them up in their physical stores. Like bricks-and-clicks, click-and-collect stores merge eCommerce and physical retail outlets together. It can often make the shopping journey more convenient for consumers, making a purchase from the comfort of their own home, and collecting the item whenever is most convenient for them, instead of paying for shipping or waiting for their delivery to arrive.
Click and collect is catering to the increasing demands of time-poor and cost conscious consumers, who are no longer prepared to pay for deliveries that may arrive at an inconvenient time. Instead of waiting for delivery, they expect their items to arrive in-store all but immediately, often at little or no cost. This push towards click and collect has ultimately driven customers back in to bricks and mortar stores.
But for all its benefits, how popular is it? We conducted a Retail Assist survey to find out more.
The majority of retailers now offer click and collect, with only 23% of top UK fashion retailers not providing the service. With over half of retailers planning to invest more in technology this year, and omnichannel being the top priority (Retail Week Report 2015), it's likely that we'll be seeing click and collect introduced into more brands this year.
When we asked the key motivations for using click and collect, 63% of respondents use it to benefit from the free click and collect delivery option that most retailers offer. Convenience was also a popular reason, with 21% saying that the timing suits them better to collect their items in person. Only 16% are yet to become click and collect crazy, and prefer the more traditional online shopping and home delivery method.
With convenience and low delivery costs on top of the shopping priority list, not surprisingly, 34% of shoppers we surveyed use click and collect at least once every three months, and 17% at least once a month. So if you currently don't have click and collect as a purchasing option, there's a big reason to think about implementing it: 37% of shoppers that currently use it are planning to continue using it, and 29% expressed a keen interest in trying it out in the future.
Click and collect has definitely been responsible for encouraging more customers back into the physical store environment, positioning the traditional bricks and mortar retail channel as one of the cornerstones of omnichannel retailing. Studies have shown that shoppers going in-store to collect items spend on average £27 more per trip. Though a large proportion of our respondents (78%) said that they try to avoid extra spending when in-store, this cost-conscious attitude does not take into account the impulse buying one might indulge in when entering a great store environment. With 22% of our surveyed shoppers actually owning up to spending more when they go in store to collect items, think of the extra potential to cash in on impulse-shoppers as well.
As click and collect becomes more popular as a retail offering, due to the consumer's demand for greater choice in how, when and where they shop, something to bear in mind is its sustainability. It has recently been argued that with consumers demanding even lower delivery costs (or no cost at all), faster deliveries, and longer hours of retail operation (i.e. order before 10pm for next day delivery), the current situation might not remain viable – (consumer expectations of retailers are rising, but will they pay?) At present, 50% of retailers offering click and collect take more than one day to fulfil, which in some customers' eyes is not quite fast enough. Also, over the Black Friday and Christmas sales surges, there were too many examples of weak supply chains cracking under the immense pressure of a market demanding all of these "desirable" factors at once.
So consider, what is it that your customers value most from click and collect? Would they be prepared to pay for click and collect, or is it essential that it's free? Conversely, if it remains a free service, would they react well to a longer fulfilment time? Of course, as a retailer, if you operate with an omnichannel supply chain underpinned by a resilient software solution, fulfilling the customer demand is a more seamless and successful process, and catering to each demand is an easier operation.
If you'd like to speak with one of our retail experts about how to make your click and collect operation more time and cost efficient, please don't hesitate to contact us on 0115 853 3910. Or, for more information about our retail solutions, check out our website page.