With much competition from both the high street and other online retailers, making sure that customers convert their sale from browsing to placing an order is imperative. Whilst encouraging online conversion rates can involve complex business changes, there are many simple things a retailer can do to achieve better results.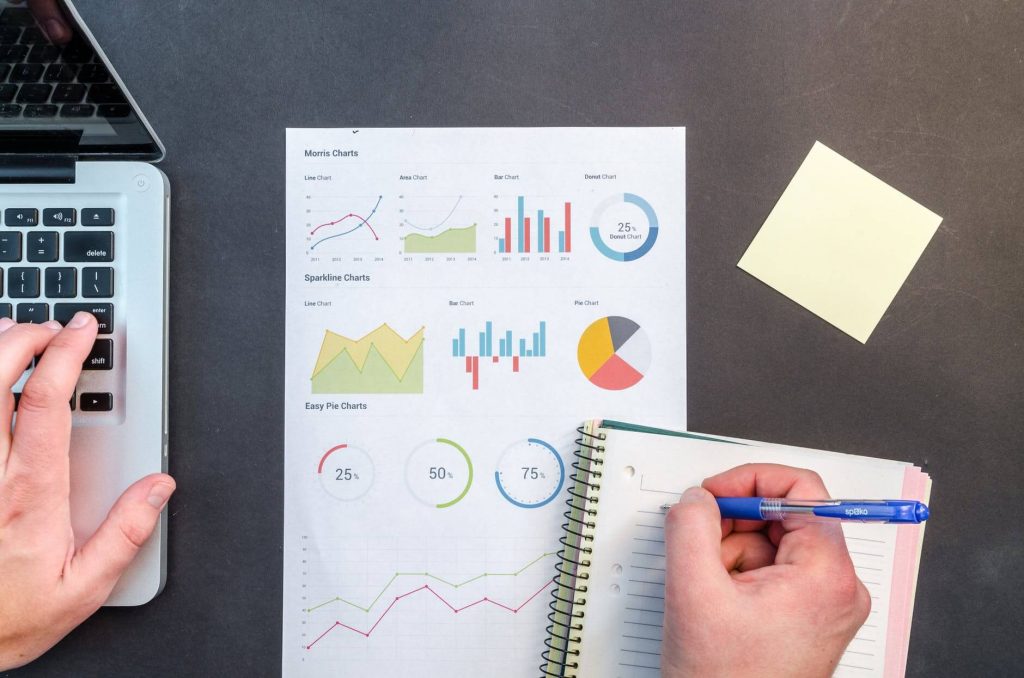 Get down to basics
It may seem obvious, but a good place to start involves looking at the bones of the process. In the case of improving online conversions, the first thing to look at should be ensuring that websites are easily accessible and functioning: without this in place, it can be difficult to achieve success.
The best way to check this is to act like a customer, emulating a purchasing user journey. Having a website that loads rapidly, features working links and that has an error-free payment cart is essential. As well as making sure that all the customer-facing aspects are in shape, attention should also be paid to whether the 'behind the scenes' basics work effectively. Errors such as the failure of notifications of orders to relevant store staff can get in the way of fulfilment times, have a negative reaction on customer experience and hence impact on future online conversions and sales. Employing an efficient store stock management tool is vital for the smooth transition from online orders to bricks-and-mortar, making the method for stock delivered from store being sent out to the customer as effortless as possible for both staff and consumer.
Look at targeting behaviour
Understanding and knowing the customer is vital for any business, but going one step further and being able to target certain aspects of their behaviour can have a huge impact on online conversions. Tracking geographical trends and habits can have big results; what sells well in one area may not be selling as well in another and, if recognised, this can be responded to and used to encourage transaction levels via specific targeting of product types. Using a WSSI provides weekly sales and stock analysis and is crucial to understanding patterns; retailers who use this knowledge can arrange their stock for a more efficient online process.
Embrace the personal
Offering good customer service isn't just for bricks-and-mortar, but has an important place to play in online conversions. A good way of doing this is for retailers to offer personal touches that make the consumer feel included and valued. Options such as the ability to enter into live chats with a staff member, where they can ask a question about a product and quickly get an answer, can quicken the speed a customer may purchase something, as well as capitalising on any 'impulse' urges.
Consider Unique Value Propositions
As well as ensuring that personal touches and attention are offered to foster inclusivity and loyalty, making sure that any Unique Value Propositions (UVPs) in place are as tempting as possible, as well as adding new ones, can be a big part of encouraging online conversions. UVPs exist as a way to offer things which encourage customers to see value and speed up a purchase. Examples come in the form of statements such as "free postage on orders over £10" or "order today and receive a voucher for £5 off your next purchase". Their aim is to convince consumers that they should order immediately. Looking at the UVPs which experience the most traffic, retailers can see what has the most impact with their customer base and, of course, focus their attention on those. Having a flexible and easily adaptable approach is beneficial; regular monitoring of offers that are working is a good idea, as is switching and changing UVPs often so as not to fatigue customers.
Make things simple
When it comes to purchasing, customers will take the path of least resistance: if processes are difficult or harder than they should be, people will be put off. If a customer encounters hurdles that slow the process down, such as duplicate information or data errors, they may not make the conversion. As this applies right up to the final moment of payment, taking the time to ensure all parts of the transaction are as simple as possible is vital. Having products simply labelled, categorised, optimised and located will drive customers more quickly to the perfect item. Embracing a PIM system to allow the efficient management of data will streamline product processes and ensure a smoother experience, giving the customer the correct information that they need.
If you are looking for expert retail or hospitality IT support, get in touch with us here or email marketing@retail-assist.co.uk with your request.