We're excited to launch our latest whitepaper: what is omnichannel retailing? DOWNLOAD NOW.
From the processes involved to the technology that underpins it, this whitepaper provides expert insight into omnichannel solutions, and the benefits that an omnichannel strategy can offer to retailers today.
With 86% of retailers unhappy with their current omnichannel offer, we identify 5 key cultural and operational changes required to confidently fulfil customer demand anytime, anywhere, anyplace.
To read the full whitepaper, simply enter your details below to download the free PDF.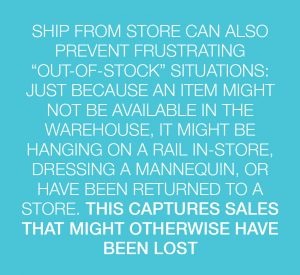 Omnichannel retailing centres on the idea that a seamless shopping experience in physical stores, simultaneously with that of digital channel experiences, gives retailers a competitive edge over online-only retailers by leveraging their store assets.
Our customers benefit from a single view of stock, a single view of the product, and a single view of the customer. Retailers with integrated front and back end operations are twice as likely to deliver double-digit growth. Read some our latest business success stories here.
Merret is Retail Assist's omnichannel supply chain solution for your entire global estate of stores and warehouses, including zonal pricing modules for optimising international operations, and user defined replenishment rules to ensure stock can be automatically and dynamically moved for maximum sales performance. Furthermore, integrated click-and-collect ability and rule-based fulfilment, including the ability to Ship-from-Store where suitable, utilise your entire inventory for greater profitability.
Take a look at our What Is Omnichannel Retailing? video below: