So, what is it like here at Retail Assist? Ever wondered what we get up to behind the scenes to promote our services and solutions, and deliver them too? Well, we thought we'd give you a bit of insight into our marketing team and other central office functions.
Lydia Violeta, our Marketing Assistant and YouTube lifestyle blogger, showed a sneak peek into her placement with us. Filming a day in her working life, it included checking the Retail Assist social media pages, checking the latest retail news, writing posts and creating imagery for our social channels and also contributing to the marketing team meetings.
Lydia also interviewed various other Retail Assist colleagues to gain an insight into their days. However, she quickly found that there's often not any one average day for us here in our Nottingham Head Office…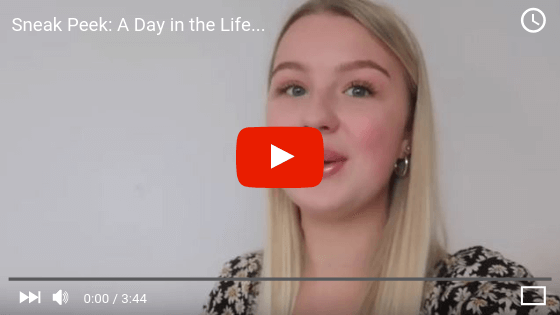 Click here to watch the video on YouTube
Chantice Sullivan, Help Desk Call Analyst, explained that her role can see her resolving customer issues, whether that's through answering emails and telephone calls from clients.
She said: "Every day you've got to do your best for the customers."
Whereas Joe Throup, Commercial Executive, might have a very different role, he agreed that his day depends on the wider business picture and that there is no average. On any day, Joe could be working on looking at contracts for new customers, contract renewals for existing clients, supplier contracts and, as Joe says, "anything that requires terms and conditions".
Jahmel Russell, Client Account Manager, also has variety in his role but, as he explains, he tries to build a pattern to his month. As a member of the Client Services team, Jahmel looks after 8 different customers. Each month, he splits his job into different weeks of a month; the first week he tries to spend in the office doing service reviews, sending out reports in the second and third week, with the final week of the month ensuring that all actions have been met from the first week's meetings.
Fancy joining our dynamic, award-winning team? Get in touch with us here.